Björk Launches Kickstarter Campaign
29 January 2013, 13:22 | Updated: 9 August 2013, 16:32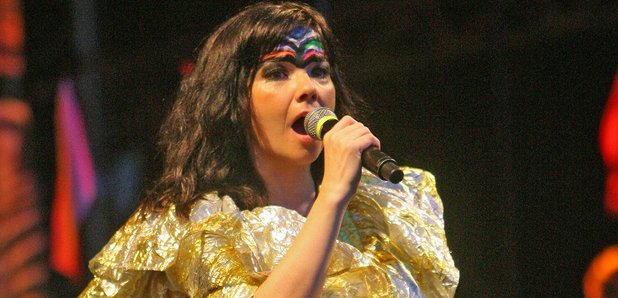 Björk has launched a Kickstarter campaign to fund getting her Biophilia iPad app on to other platforms - such as Android and Windows 8.
The interactive app partnered with her 2012 album Biophilia - and went on to form a science and music education programme for under resourced school.
"There's ten apps and the mother app is a galaxy, sort of celebrating the world of sound. Galaxies are kind of the same shape as how sound vibrates, on the iPad screen you can take the galaxy so it's in 3D, you are visualising sound - which is 3D anyway," she explained to Radio X shortly before it was released.
The mother "galaxy" app is free - but each extra app needs to be downloaded seperately. Each further app is a song which is portrayed as a star in afore-mentioned galaxy.
"It's all about exploring the areas where music, nature and technology meet, showing people how sound can work in nature while at the same time exploring the infinite expanse of the universe, from planetary systems to atomic structure," the explaination on Kickstarter reads.
However the app is currently only availably through Apple - and the Icelandic singer wants to change that with help from her fans.
Kickstarter is a popular funding option for smaller bands but it is rare for someone as high profile as Björk to use it.
The website allows people to set up a funding total and allows people to donate to help reach that target - often offering incentives.
In Björk's case fans who donate can get the app, t shirts and picture discs depending on how much they give.
In a post on her website Björk explains why she wants to get it on more platforms.
"The project has been most successful among children from low-income families and schools with underfunded music departments," the post explains.
"In order to make the biophilia apps - an essential part of educational program's open-sourced curriculum - available to as many people as possible, we have decided to try to raise some money to pay for making the biophilia apps compatible with other systems. Also, most of the educators in charge of bringing the program to children have so far been unpaid volunteers, and we aim to change this."
She has 29 days left to reach the target of £375,000.