Billy Corgan: "The music business is the worst business in the world"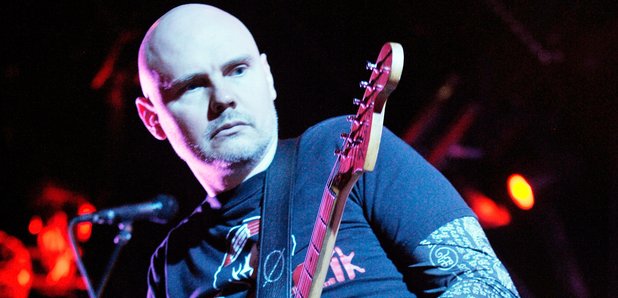 Billy Corgan has spoken out about the music business…and he doesn't like it!
Speaking with Radio X at the Q Awards, Billy Corgan of Smashing Pumpkins has said that festivals rush young artists to become headliners and that the music industry is to blame.
"The industry does itself a disservice by not building up headliners," he explained. "What they do is rocket these artists up quick to headline, who can't play a full 90 minute set to an audience that's been stood in a field all day.
"You have to be able to have a big hit song catalogue to carry a festival like I've done and it takes time and it takes patience. The promotors at times are often too quick to discard the elder artists to the side for the guy or the kid that's got the one hit song that year."
On whether the politics of festivals has made him cynical, Corgan said "I'm cynical about the music business. I think the music business is one of the worst businesses on the planet. It takes great artists and makes idiots of them. It asks us to do things we really shouldn't be doing...
"The festivals and the music industry need to work together to build up the younger artists but you can't run somebody out there at a ninety minute festival set before they're ready."
Corgan went on to talk about future Pumpkins tour plans: "We might be back in the UK to do a record release show in December, we've got a few surprises there. But I don't really know, it's hard to play a normal gig these days. Festivals are ubiquitous."
The Smashing Pumpkins new album, Monuments To An Elegy, comes out on 8 December.