A Call To Arms From Billy Bragg: "We Can't Let Simon Cowell Have Everything"
1 January 2015, 08:32 | Updated: 6 January 2015, 13:53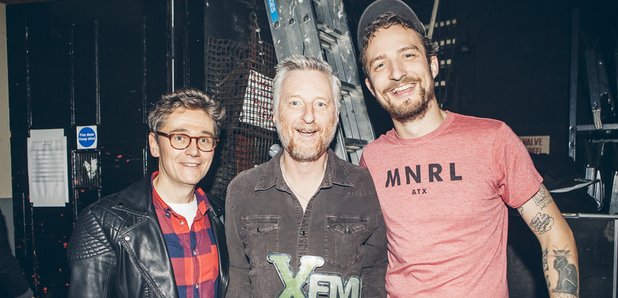 Kick off 2015 with a bang thanks to the Radio X Inspiration Award winner's inspiring state of the nation on music: young bands, women in rock and why fresh voices need your help.
Billy Bragg has never been shy about voicing his opinions.

And in an exclusive interview with Radio X, he's said it's time for angry young people to pick up their guitars and start making music.




"What's unfortunate is the whole scene is atomised more," he told Radio X's Jo Good. "In some ways, for people like myself that want to write songs about things that are happening: music doesn't have that vanguard role any more."

"Now if you're angry about the world you can write a blog about it, make a film relatively cheaply…as a result there's not so many angry young people [in music]...when I wanted to hear the voice of my generation I had to pick up the music papers or buy a record."

But Billy chimed an optimistic note when he said that there's still a chance for music with a message to make a difference.

"We can't let Simon Cowell have everything!"

"Young bands will come through but where's the room for outsiders? The next Billy Bragg or Frank Turner, will they get the opportunity?"

And he called on more women to get involved in making music too: "We need more women's voices out there, most surely."

Listen to the full clip above.