So 2016's Biggest-Selling CD Release Is Pretty Old-School...
12 December 2016, 15:56 | Updated: 12 December 2016, 18:34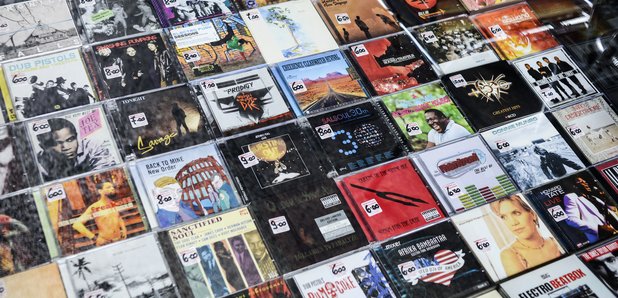 A huge box set of Wolfgang Amadeus Mozart's recordings has emerged as the biggest-selling CD of year.
The biggest selling CD of 2016 in the US has been revealed, and it has nothing to do with Beyonce or Adele.
According to Billboard, Mozart 225: The New Complete Edition has become the biggest selling CD in the States.
The bumper 200-disc box set has sold over 1.25 million CDs in the five weeks since its release on 20 October 2016.
But you can't argue that it doesn't offer value for money, as it plays for a total of 240 hours, and includes every work by the classical composer as well as the "talents of 600 world-class soloists and 60 orchestras".
Paul Moseley, Universal Music Group's director of the collection, said: "It is wonderful to see the reaction to this box set, which is the fruit of years of scholarship, planning and curation".
He adds: "Mozart's immortal melodies, no less than The Beatles or Abba, are in some way part of all our lives – and this Edition is the perfect way to celebrate that on his 225th anniversary."
Not bad for a guy that's not been around for 225 years!