Bez to run for Parliament
17 March 2014, 11:49 | Updated: 18 March 2014, 14:08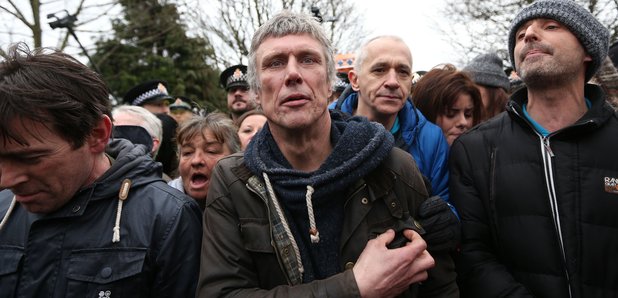 Bez from the Happy Mondays has said he wants to run for Parliament.
He intends to stand in the 2015 general election for the seat of Salford and Eccles. Current MP Hazel Blears will be vacating the position.
Among Bez's policies so far:
- Ending the present banking system, confiscating their wealth and redistributing it.

- Ending all war.

- Promoting sustainable living (well, he is a bee keeper)

- Free gas

- Free food
"I've been saying we need a revolution and there's no good shouting about it when you're not actually doing anything," he told the Manchester Evening News.

"If you're voting for me, you're voting as a protest about what's happening in the world at the moment."

Bez kicked off his campaign trail by visiting anti-fracking protesters at Barton Moss in Salford over the weekend. Unfortunately most of them were at a protest elsewhere but he was warmly welcomed by those who had stayed behind.

He had bought them a case of vegan-friendly wheat beer.