Bez From Happy Mondays: Aliens Are Just Time Travelling Humans
13 December 2013, 06:00 | Updated: 13 December 2013, 13:56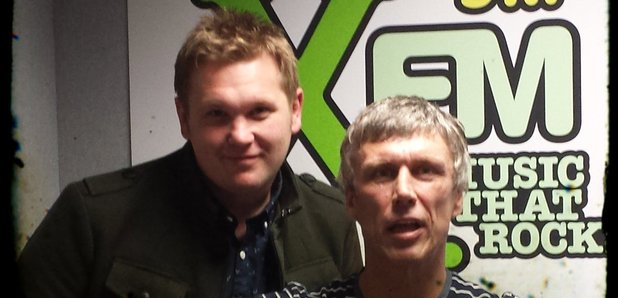 Bez from the Happy Mondays has told Radio X he reckons there are no such thing as aliens - it's just humans time travelling.
Bez - real name Mark Berry - was on the Radio X Manchester Breakfast Show with Tim Cocker when he was asked about what he thought of his bandmate's new TV show.

Shaun Ryder on UFOs sees the Happy Monday singer, who claims to have had his own alien encounter, 'set off on a quest to find the truth.'

Bez reckons he's got it wrong.

"In my opinion, it's just us lot time travelling. From the future," he told Cocker.

"'Cos we used to time travel in the past. The great pharaohs used to do it, the Gods of the past… you know what I mean? With the exotic matter and that.

"It's just that we've had that taken off us, stolen from us, you know what I mean? But one day it may return, we may start making exotic matter it return back to our time travelling selves, you know what I mean?"