Man Writes Best Retirement Email Ever, Pushes Back "The Foreskin Of Technology"
4 March 2016, 16:27 | Updated: 25 April 2016, 15:07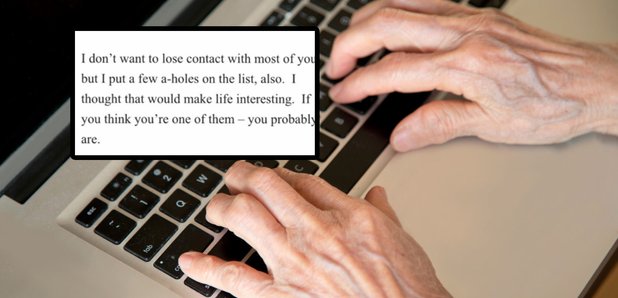 This guy ended his professional career in the best way ever.
If predictions about the UK's rising pension are anything to go by, then we won't be writing a retirement email for a while...
But when a Reddit user's dad decided to draft one to his colleagues, it was so classic, he just had to share it.
Taking to the site, Redditor danibrin posted the image, with the description: "My dad and his touching retirement email...."
Gems include his father joking he always did his best to "push back the foreskin of technology," and revealing he included "a-holes on the list" to "make life interesting".
See the email in all its glory below:
View post on imgur.com
Bravo.
Picture: Getty iStock/Imgur/danibrin