Bernard Sumner: New Order Will "Hopefully" Record New Stuff
1 February 2012, 00:00 | Updated: 19 November 2014, 16:47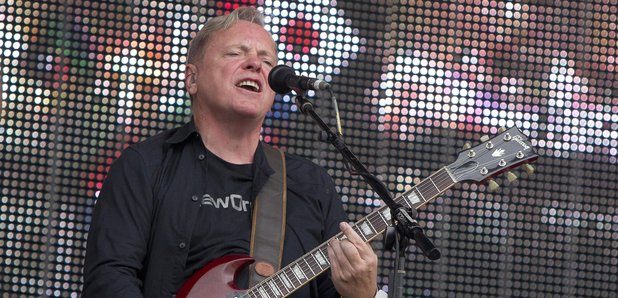 Bernard Sumner has told Radio X the recently reformed band - minus Peter Hook - are just looking forward to their live shows right now though.
"Not even thinking about [writing and recording] at the moment because our heads are really on playing live. It really is one day at a time - or one year at a time - and this year is on playing live."

"Let's see," he added. "Hopefully there'll be some recorded music as well."

The band this week annouce four UK dates in April/May. They've also confirmed appearances in Australia at the end of February and are headlining both Exit Festival and Benicassim this summer.

Bernard told us we can expect more announcements as they will be playing "a lot" of festivals this year, as well as touring America as part of a "big year ahead".

And as for what fans can expect from the live shows?

"We'll be playing a combination of our favourite songs. I don't want to give too much away but we will throw a few songs in there that we've never played llive before," Bernard admitted before confessing that with 30 years of back catalogue it's challenging to put the set list together. "It's hard to fit them all in in the amount of time we're allowed to play for. It's not too bad if its our own gig - we can put more songs in there - and we probably will put a couple of Joy Division ones in."
You can hear the full interview below.

The UK shows are:

26 April 2012 - Manchester Apollo

29 April 2012 - Birmingham Ballroom

2 May 2012 - O2 Academy Brixton

5 May 2012 - Glasgow Academy