Beatles Producer Sir George Martin Dies
9 March 2016, 08:27 | Updated: 9 March 2016, 11:23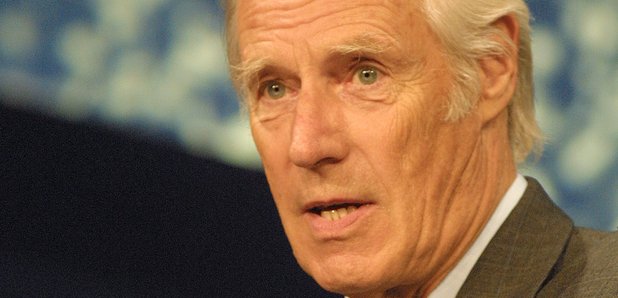 The man known as the "Fifth Beatle" and who took the Fab Four into new sonic territory, has passed away, aged 90.
Ringo Starr has led the tributes to the producer, saying "Thank you for all your love and kindness George."
God bless George Martin peace and love to Judy and his family love Ringo and Barbara George will be missed xxx

— #RingoStarr (@ringostarrmusic) March 9, 2016
Also paying tribute this morning (9 March) was Liam Gallagher:
Sir George Martin RIP LG x

— Liam Gallagher (@liamgallagher) March 9, 2016
Martin met The Beatles in 1962, as head of Parlophone records, a subsidiary of EMI. Up until then, he had mainly been known for producing comedy records for people like Peter Sellers, Spike Milligan, Bernard Cribbins and the original cast recording of Beyond The Fringe with Peter Cook and Dudley Moore. He used the EMI studios at London's Abbey Road like an instrument in its own right, and was an accomplished arranger, composer and conductor.
He signed the young Beatles to Parlophone and produced their debut single Love Me Do, which launched them into global stardom. He went on to work with the group for the rest of their career up until their split in 1970, being the mastermind behind progressive albums like Revolver, Sgt Pepper's Lonely Hearts Club Band and Abbey Road.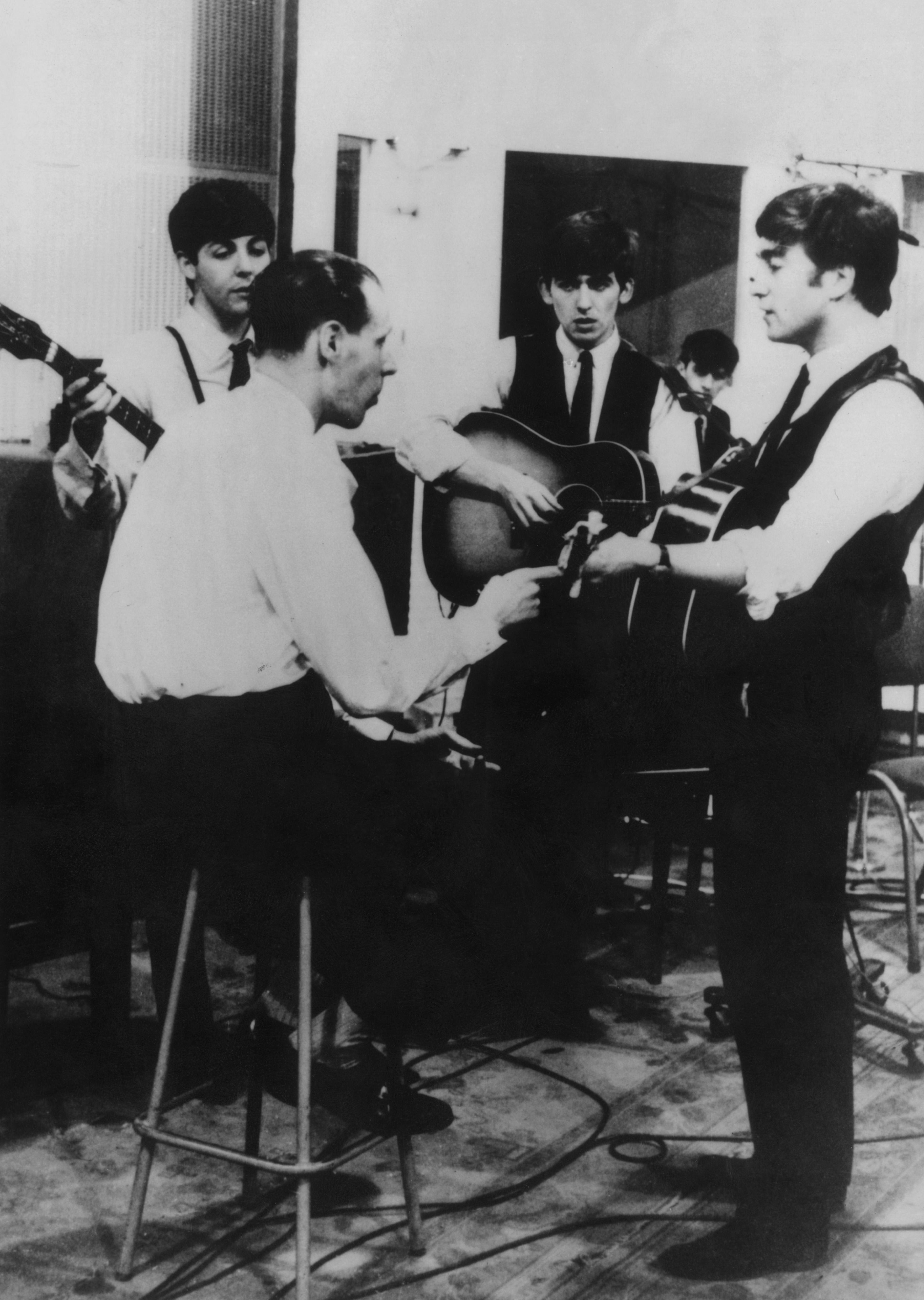 It was his work as an arranger and his experience creating unusual sounds for his comedy projects that stood him in good stead when The Beatles started to expand their sonic horizons. He arranged the strings for Paul McCartney's solo performance Yesterday and when George Harrison brought Indian musicians into Abbey Road, he wasn't phased - he'd used similar instruments earlier on a Peter Sellers record.
But it was with John Lennon that Martin found his greatest collaborator - tasked with coming up with the sound of "thousands of monks, chanting on a mountain" for the 1966 track Tomorrow Never Knows, Martin used tape loops, speaker effects and backwards recording to produce what was in Lennon's head.
For Strawberry Fields Forever, Martin spliced together two completely different recordings of the song to try and get what Lennon wanted and on I Am The Walrus, he employed strings, a choir and the sounds of a badly-tuned radio to create what he called "tone poem imagery" that had never been heard on vinyl before.
George Martin's masterpiece remains 1967's Sgt Pepper's Lonely Hearts Club Band, that creates a whole conceptual world with just four recording tracks to work with. The climax, A Day In The Life, uses an orchestra to devastating effect.
Martin also produced records for the wave of Merseybeat acts, including Gerry And The Pacemakers, Billy J Kramer And The Dakotas and Cilla Black. He continued to work into the 1970s and 80s, being involved in The Bee Gees' awful Sgt Pepper movie soundtrack and reuniting with Paul McCartney for his albums Tug Of War and Pipes Of Peace. His son Giles is also a producer collaborated with his father on the Beatles mash-up project, Love, in 2006.
Speaking to the BBC, Martin's manager Adam Sharp said: "The family would like to thank everyone for their thoughts, prayers and messages of support.
"In a career that spanned seven decades, he was an inspiration to many and is recognised globally as one of music's most creative talents. He was a true gentleman to the end."