Bat For Lashes: I Want To Make A Film
17 October 2013, 14:31 | Updated: 17 October 2013, 14:34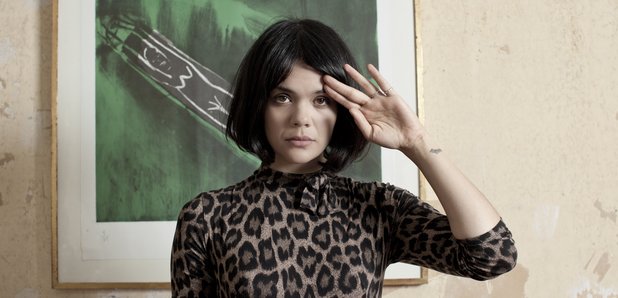 Bat For Lashes has told Radio X she's setting her sights on the big screen - but from behind the camera.
"I've just written a short film script which I'm developing and in talks to get that made and possibly move on to do a big film," she confessed to Danielle Perry on the Radio X Evening Show.

The Daniel singer - whose real name is Natasha Khan - directed the video for a track she worked on with Jon Hopkins, which features in new film How I Live Now.

The movie, which stars Saoirse Ronan, follows the life of teenager girl after a third world war hits England.

Jon Hopkins has worked on the entire score, with Natasha collaborating with him for final track Garden Heart and helming the video to go along with it.

"I suppose in ways it was familiar because I've made so many videos myself and I've been so involved in the videos - writing treatments for them and collaborating with the director - but I've always been in front of the camera," Natasha explained.

"Saoirse was in it luckily, she's an incredible actress and was so lovely and generous. So she was in it but I kind of understood how that felt like, to be in front of the camera but then being behind it and able to create this world and tell a story, which is what I love to do with music, it was really nice.

"It was stressful but it's great."