Ace Of Spades: Someone Made A Guitar From A Garden Shovel, And This Guy Rocked Out On It
1 March 2016, 13:38 | Updated: 25 April 2016, 15:08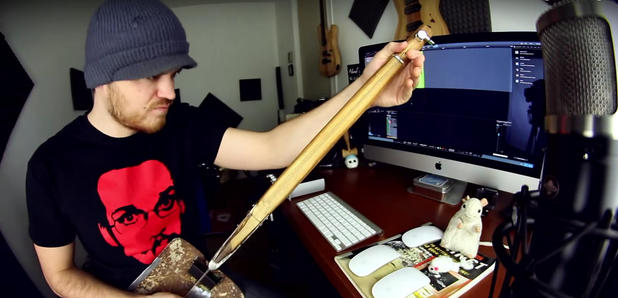 YouTuber Rob Scallon has just invented Shovel Metal with a little help from his friend Bob.
A man has played heavy metal on a a guitar made from a garden shovel, and made an epic video of it.
Rob Scallion uploaded the YouTube video, which begins with his other half asking him for help in the garden.
Rob has other plans, though and quickly shows off his creation before rocking out ridiculously hard on it.
See his video below:
Epic.
And Rob even explains how it was done by hooking up the one-stringed shovel to an "active EMG"... just for all the naysayers out there.
He credits the mastermind behind the shovel/guitar as a fellow YouTuber, Bob, who makes all kind of weird things on his I Like To Make Stuff channel.