Barneys Is Selling Black Flag T-Shirts For $265, And Punk Is Officially Dead...
4 August 2016, 13:39 | Updated: 4 August 2016, 14:18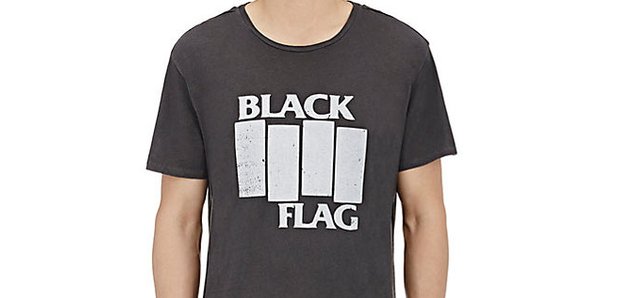 If you're feeling thrifty, you can buy a Joy Division tee for $225 or a Bowie shirt for $175, though.
Nothing says punk quite like buying a crisp black band T-shirt for hundreds of dollars, does it? No?
Well, if not, Barneys clearly hasn't got the memo, as they're selling the things for a ridiculous amount of money.
As reported by Digital Music News, the famous US department store are stocking Black Flag T-shirts for a whopping $265, which is just over 200 British pounds.
See it in all its glory below: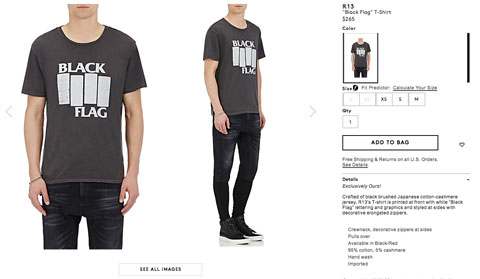 To be fair to them, it's not just any old Black Flag tee. The "exclusive" Madeworn garment is crafted from "black brushed Japanese cotton-cashmere jersey" and is styled at the sides with "decorative elongated zippers".
It still manages to look exactly like every other band T-shirt, though.
If anti-establishment, non-conformist punk rock doesn't do it for you, then you can always spend your capitalist spoils on Joy Division's famous Unknown Pleasures t-shirt.
It will still set you back a ridiculous $225.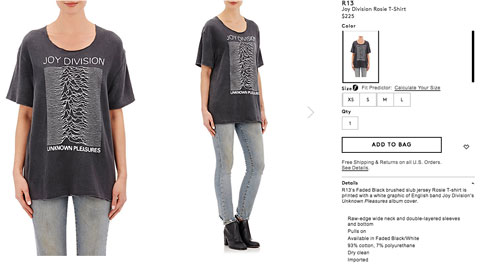 If you're still feeling a little poor, however, you can get a David Bowie shirt like this one for $175 below.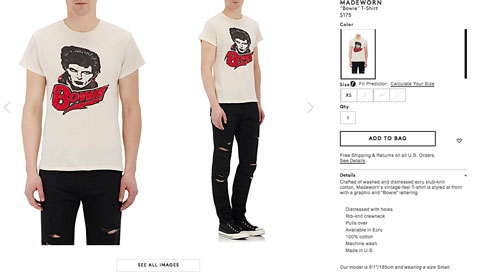 The company are also stocking T-shirts from the likes of Guns N' Roses, Blondie and The Doors for a similar price.
Who said rock 'n' roll was dead, eh?
Pictures: Barneys.com