Aunt Viv Shut Down WIll Smith's Wife Over The Oscars, And People Are Going Crazy About It
20 January 2016, 13:30 | Updated: 25 April 2016, 15:17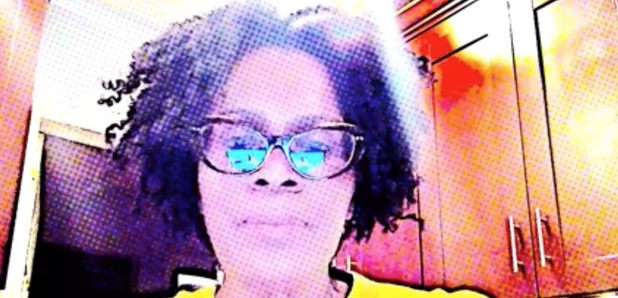 The Fresh Prince Of Bel Air actress Janet Hubert has given Jada Pinkett Smith and her husband a piece of her mind.
Janet Hubert - the actress who first played Aunt Viv in the hit 90s series The Fresh Prince Of Bel Air - has laid into Jada Pinkett and her husband Will Smith.
It all started when Pinkett Smith went on Facebook to post a video about why she wouldn't be attending the Oscars, calling for black actors to know the strength of their own "power" and stop "begging for acknowledgement".
However Hubert - who has had a long-standing feud with Will Smith - wasn't having any of it and used the same forum to let the Smiths know just what she thought of them.
The self-coined "blacktress" included in her rant:"People are dying, our boys are being shot left and right, people are hungry, people are trying to pay bills, and you're talking about some motherfucking actors and Oscars. It just aint that deep.
She added: "Maybe you didn't deserve a nomination. I frankly didn't think you deserved a Golden Globe nomination with that accent, but you got one. Just because the world doesn't go the way you wanted it to go doesn't mean you can go out and then start asking people to start singing 'We Shall Overcome' for you"
Watch the full video below:
Naturally, fans have reacted to the massive Facebook beef in the only way they know how... by talking about it on Twitter, of course!
See some of their best reactions below:
Aunt Viv DRAGGED Will and Jada... Damn.. She's been holding a grudge for 30+ years, pic.twitter.com/3BOLqioHaN

— ️Desnudate (@ethanrih) January 19, 2016
When you hear Aunt Viv made a video When you hear what Aunt Viv is talking about in the video. pic.twitter.com/U94nmUfeT4

— The Table of Truth (@thetableoftruth) January 19, 2016
Aunt Viv woke up today like pic.twitter.com/eOfPW8zjEs

— Matthew A. Cherry (@MatthewACherry) January 19, 2016
Will someone please give Janet Hubert a weekly show. #AuntViv https://t.co/nxbgqxBGic pic.twitter.com/DRH1NTUM5H

— Beatrice E. Peterson (@MissBeaE) January 19, 2016
Aunt Viv's clapback at Jada Pinkett Smith had me like: pic.twitter.com/TayT9EaHoU

— Jacquelyn G. (@JacquelynMGray) January 19, 2016
Jada Pinkett watching this Aunt Viv video pic.twitter.com/CFJBAvIEQm

— Mark S. Luckie (@marksluckie) January 19, 2016
I hope Jada drops a diss track against Aunt Viv featuring an unreleased 2Pac verse, with Willow on the hook.

— Dizturb'd Wun, MSW (@dizturbdwun) January 19, 2016
the funniest thing about the whole aunt viv spazzing thing is she's trending as "aunt viv" and not her real name

— Thugger Thugger (@GucciBIunts) January 19, 2016
Next week, Phil and Grant Mitchell go head to head over the BAFTAs!