WATCH: This Artist Turned A Five Dollar Bill Into A $5 Bill Murray
2 February 2017, 11:54 | Updated: 23 February 2017, 19:13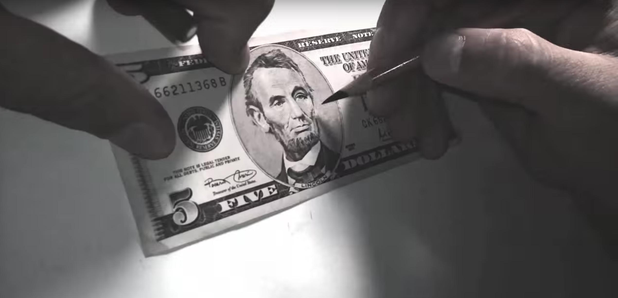 Celebrate Groundhog Day by watching the incredible transformation take place.
We're celebrating Groundhog Day by taking a look back at the genius who turned Abraham Lincoln's portrait on the $5 bill into a picture of Bill Murray.
Watch the magical transformation, courtesy of The art of Ginozko, below:
That's pretty impressive.
While there's been a loads of attempts to turn the five dollar note into Groundhog Day star, this video has got to be one of the best we've seen yet!
Let's just hope he can still use the note, and it doesn't get Lost in Transaction.
Sorry!
Photo: YouTube/The art of Ginozko via Storyful