Are These The Most Unhappy Towns In Britain?
1 February 2016, 13:13 | Updated: 25 April 2016, 15:16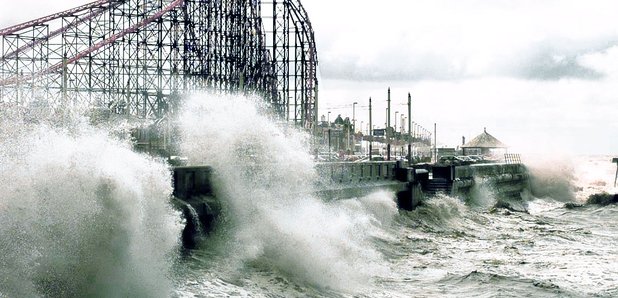 A report has ranked British towns by the most NHS money spent on anti-depressants.
A report has ranked the unhappiest areas in Britain, with Blackpool being named the most.
According to the Daily Star, the seaside town has topped a list which measures gloominess by calculating the most money spent by the NHS on anti-depressants.
The report found that NHS patients in the seaside town got through £1.5 million worth of antidepressants last year - the equivalent of £10.46 per inhabitant.
The town also has the lowest life expectancy for men than anywhere in England and Wales, at 74.7 years.
Things look bleakest for the North of England, with Merseyside's St. Helens and Heywood, Middleton and & Rochdale featuring second and third on the list.
See the UK's Top 10 with their equivalent spend below:
1. Blackpool – £10.46
2. St Helens – £9.21
3. Heywood, Middleton & Rochdale – £8.53
4. Isle of Wight – £8.43
5. South Manchester – £8.20
6. Great Yarmouth & Waveney – £7.71
7. West Norfolk – £7.67
8. North East Essex – £7.59
9. South Lincolnshire – £7.45
10. West Suffolk – £7.34
Meanwhile, London fared much better than any other place in the country, with the NHS spending the least amount on anti-depressants in the borough of Brent, which totted up an average spend of only £2.12 per person, per year.