Arctic Monkeys AREN'T Going Back Into The Studio Next Month, And Here's Why
19 August 2016, 11:25 | Updated: 19 August 2016, 11:26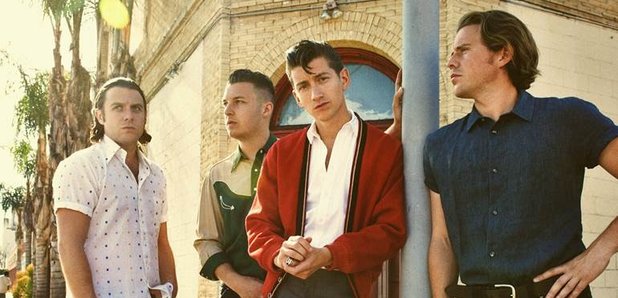 Despite what social media says, all the hoo-ha about the band recording in September is the product of an over-active imagination.
Earlier this week, an Arctic Monkeys fan tweeted an image that seemed to indicate the band were set to head back into the studio to start recording the follow-up to 2013's AM.
Underneath the familiar band logo, the words "IN THE STUDIO" and the official Domino Recording Company image were pasted, which some observers took to be a badge of authenticity.
"Arctic monkeys are in the studio again" pic.twitter.com/ESGSRClOAD

— rosie (@soultr1ppin) August 16, 2016
However, representatives for Arctic Monkeys have told The Independent that fans should calm down a bit.
They said: "That tweet that has caused the stir about the band being back in the studio was posted by a fan, using photoshopped artwork.
"We've got no news about the band being in the studio at this point at all."
When pressed on what Alex Turner and co's long-term plans were, they replied:
"It won't be in the very near future though (despite overkeen fans!)"
As Turner told Radio X in June, he's too busy finishing off his project with Miles Kane, The Last Shadow Puppets to think about starting work on another Arctic Monkeys LP.
He told us: "Not yet. But there will be at some point. I mean, we'll see with that. No rush."
He has spoken.