Andrew WK Attempting Drumming Record
18 June 2013, 10:02 | Updated: 1 September 2013, 23:53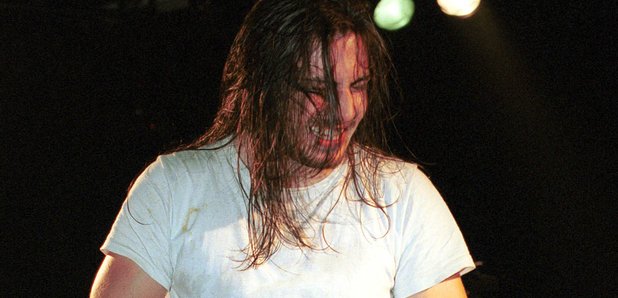 Andrew WK is going to try and to drum for 24 hours in an attempt to achieve a world drumming record.
Starting tomorrow at 7pm US time he will take to the drum kit at the Oakley's store in New York's Times Square with his efforts live streamed online.
It is in conjunction with the O Music Awards - which are a celebration of music and technology - who also championed the Flaming Lips' eight-shows in 24 hours effort.
The Party Hard singer hopes to achieve the world record for Longest Drum Session in a Retail Store.
He plans to man the drums for the full day with the occasional surprise guest - but will mainly be going it alone.
"Despite my apparent confidence, inside I am actually a very small, trembling shell of a person, who is not only intimidated, but completely mortified and horrified by the ramifications of this challenge," he told MTV.
"When I signed up for it, I was like 'Alright, 24 hours of drumming!' and then it started to set in: 24 hours of drumming. Just drumming for an hour ? just drumming for 24 seconds ? can be quite intense ... I can't even play one of my own songs on the drums all the way through without my arms burning.
"So let it be said, I'm not taking this lightly," he continued. "I think it will push me to the very lengths of my strengths."
Andrew is also up for an O Music Award in the category of Must Follow Artist on Twitter.