Anaïs Gallagher's Karaoke Song Choice Might Surprise You...
28 January 2017, 08:00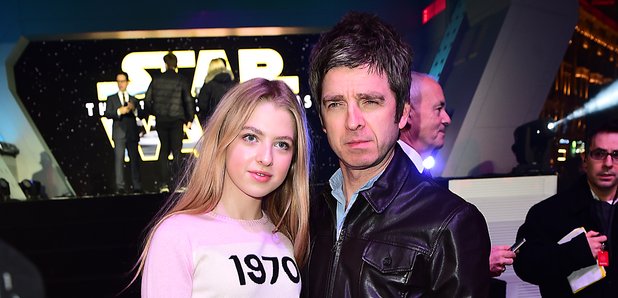 Noel Gallagher's daughter certainly has a sense of humour.
Noel Gallagher's daughter, Anaïs, has revealed what song she'd sing at karaoke... and it's not Oasis.
When asked by NME what her go-to song would be, the 17-year-old replied Blur's Parklife, saying: "I'm not a karaoke person, but if I had to pick something I'd probably pick this- just for the irony."
Watch Blur's Parklife below:
As for which song she can't stand to listen to anymore? Only Wonderwall- the Oasis song penned by her father himself.
She explained: "Growing up, kids at school would tease me and shout Wonderwall lyrics in my face. It's still something adults like to do after they've had a few drinks.
"I was back in Manchester in the summer with my mates. Some guys in the pub recognised me and subsequently serenaded me with Wonderwall."
Watch the video to Wonderwall here:
The model and student - who Noel Gallagher shares with ex-wife Meg Matthews - also revealed that David Bowie's Life On Mars? was the first song she first fell in love with, and it changed her attitude to music completely.
"Growing up in a family where music is the epicentre of life, I kind of felt the opposite," Anaïs admitted.
"I never really got the big deal about music. I specifically remember being sat at a family friend's house when I was six or seven. They were fussing over what to put on next.
"I was rolling my eyes thinking, 'Is it really that important? It's just a bloody song.'
"Then someone put on a vinyl copy of this (Life On Mars?). I remember thinking, 'Fucking hell. This is why music is important.'"
Watch the video to David Bowie's Life On Mars 2016 mix here: