This Is What Happened When A Guy Fell Asleep On His Second Day At Work...
5 February 2016, 11:36 | Updated: 25 April 2016, 15:15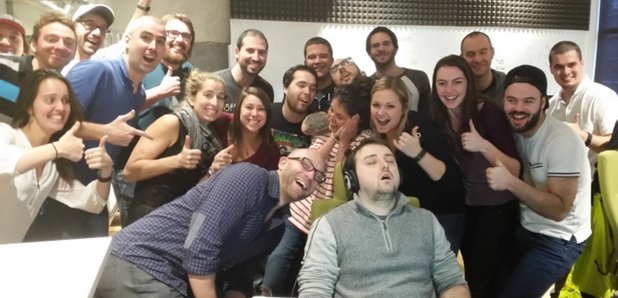 TheOrangeDuke has become an internet legend overnight.
A Reddit user fell asleep on the job, and definitely paid the price for it.
TheOrangeDuke shared this picture on a thread entitled, "DEAR REDDIT, TODAY I FUCKED UP, with the description: "One of the associates noticed me sleeping. And it just went downhill from there!"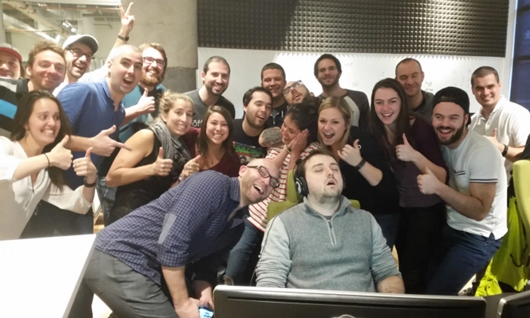 Picture: Reddit/TheOrangeDuke
If that pic wasn't good enough, there's now a bunch of memes making it all the more worthwhile.
Thank you Photoshop! See some of the best below:
View post on imgur.com
View post on imgur.com
View post on imgur.com
View post on imgur.com
View post on imgur.com
View post on imgur.com
However, TheOrangeDuke didn't get fired, and the strict moderators of the Reddit thread removed his post because of a breach of rules. In other words they don't think it was a "fuck up", because the user never really got in trouble for it.
See the response by "TIFU mods" below: "Hi, thanks for submitting to /r/tifu!
"However, your submission, TIFU by falling asleep at the job on my second day, has been removed because you have violated one of our rules, which can be located in the sidebar.
RULE 2: All fuck-ups must be unique and your own.

2e. This isn't a fuck-up. Nothing bad happened to you as a result.
As you claimed in your edit, you still have your job and nothing happened other than the picture."
Redditors don't mess about, do they?