Alex Turner kept people guessing with his Halloween costume this year
2 November 2015, 10:05 | Updated: 11 November 2015, 12:23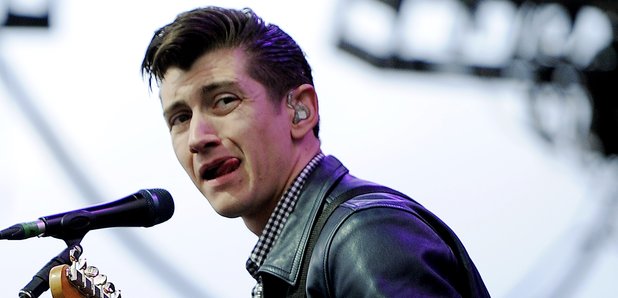 See more Halloween outfits from the stars.
Alex Turner's known for his sharp dress sense and his way with words, so it looks like he may have stayed in character this Halloween.
The Arctic Monkeys frontman dressed as Batman villain, the Riddler, wearing a green suit, which was covered in question marks. Turner was joined by his model girlfriend Taylor Bagley, who went for the classic catwoman costume.
Close friend and co-collaborator Miles Kane also went all-out, donning a blonde wig and sparkly robe to look like American wrestler, Ric Flair.
@ARCTICMONKEYS ALEX TURNER withTAYLOR BAGLEY & @MilesKaneMusic HALLOWEEN last night ALL 3 IN @RayBrownFashion CUSTOM pic.twitter.com/WWViZo36zu

— Ray Brown Fashion (@RayBrownFashion) November 1, 2015
The trio appeared to have got all their costumes from rock star outfitter, Ray Brown Fashion who posted the picture on Sunday (1 November 2015).
The pair weren't the only ones to get dressed up for Halloween. James Bay and his band wore skeleton suits.
Foxes avoided the obvious, and went as a leopard instead of a fox.
Lauren from Chvrches went all out on an Edward Scissorhands costume.
... As did Stereophonics star Kelly Jones.
Nothing But Thieves donned boiler suits
Wolf Alice gave a spooky performance on stage.
Even Bono ditched his famous shades to don some makeup on the weekend.