Alex Turner's Jacket, Blur's Ice Cream Van And More Up For Auction For Syrian Refugees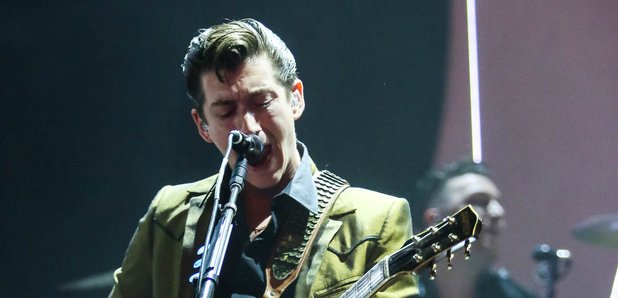 Coldplay and Sir Paul McCartney have also donated items for the charitable cause.
Ever wanted to get your hands on some Rock 'N' Roll memorabilia, while doing your bit for charity? Well, now you can.
Stars have donated their personal items in an auction called Star Boot Sale, in order to raise money for Syrian refugees.
Own a unique part of music history and support our life-changing work for refugees #StarBootSale https://t.co/zVQ0t45O0N

— Intnl Rescue Comm UK (@IRCuk) November 19, 2015
Arctic Monkeys fans can bid for the jacket Alex Turner wore at The BRITs 2014, while Blur fans can put in offers from their Magic Whip ice cream van, which appeared at their British Summer Time gig at Hyde Park.
Also up for auction are a signed guitar by Coldplay and personal items of Sir Paul McCartney and a platinum disc from The Charlatans, which Tim Burgess shares with his fans on Twitter.
From a Charlatans platinum disc to Blur's ice cream van. Check out the @starbootsale https://t.co/bkVzzYZ8Rg @IRCuk pic.twitter.com/8k1UtZizkN

— Tim Burgess (@Tim_Burgess) November 19, 2015
All proceeds go to the International Rescue Committee, who provide much needed emergency assistance for refugees in Syria and across the region in Lebanon, Jordan, Iraq, and Turkey.
The IRC is partnering with eBay for Charity and you can find the full list of the exclusive items there, or visit www.starbootsale.com for more details.
For more information, visit www.starbootsale.com