These Countries Use The Most Cocaine....
24 October 2017, 16:29 | Updated: 24 October 2017, 17:46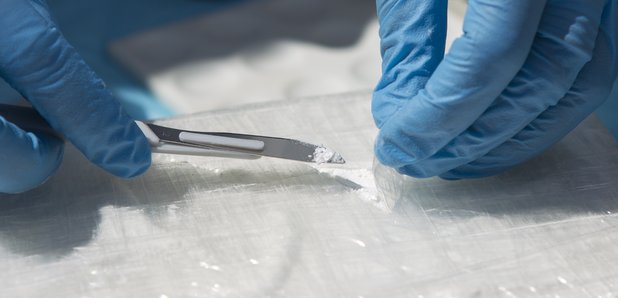 Find out if your country features in the Top 20.
The United Nations Office on Drugs and Crime has revealed the countries with the most cocaine consumption in the world.
As reported by joe.co.uk, the organisation - which seeks to "produce and disseminate accurate statistics on drugs, crime and criminal justice at the international level" - have found Albania to have the highest incident of cocaine use, with the drug being used among 2.5% of the population.
Perhaps unsurprisingly, the UK is one of the next main offenders, with Scotland featuring second on the list with 2.3% of the population using the drug.
Meanwhile, England and Wales come in at fourth place just after the United States, with 2.25 % of the population partaking in the illegal substance.
As for the Emerald Isle? Ireland features much further down, just making 10th place with 1.5% of usage in the population.
SEE THE TOP 20 IN FULL:
Albania - 2.5 per cent of the population

Scotland - 2.34

United States - 2.3

England and Wales - 2.25

Spain - 2.2

Australia - 2.1

Uruguay - 1.8

Chile - 1.73

Netherlands - 1.6

Ireland - 1.5

Canada - 1.46

Aruba - 1.3

Bermuda - 1.3

Ghana - 1.1

Italy - 1.1

France - 1.1

Israel - 1.07

Iceland - 1.06

Costa Rica - 1.06

Luxembourg - 1.04
Watch a shocked Gordon Ramsey travel to the Colombian jungle to find out how the drug is made for ITV's Gordon On Cocaine: