AC/DC To Play 2015 Grammy Awards
13 January 2015, 16:40 | Updated: 13 January 2015, 16:54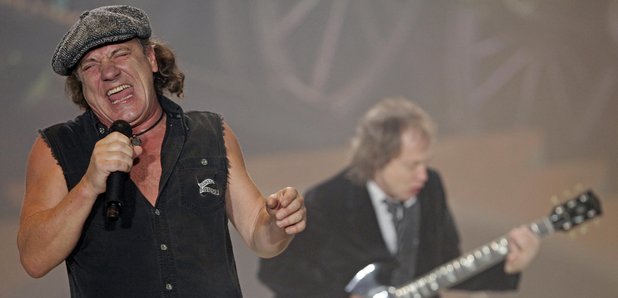 AC/DC's explosive return this year continues with confirmation that the iconic hard rockers will play the Grammys in February.
With a Coachella headline slot lined up and their Wembley Stadium show selling out in less than an hour, AC/DC already have quite a year lined up.

Now they've confirmed another big live gig: they're going to be playing the 57th Grammy Awards on 8 February.
So far they're only the rock act confirmed for the ceremony, which will also see Madonna and Ed Sheeran singing live.

It's a big deal - and not just because it'll offer a preview of what AC/DC fans can expect in the summer. The show is just 48 hours before their drummer Phil Rudd is due in court for another hearing in relation to charges of threatening to kill someone and drugs possession.

He's vowed to get his job back with the band, adding "And I don't care who likes it or who doesn't."