AC/DC's original singer Dave Evans offers to stand in for Brian Johnson
11 March 2016, 10:31 | Updated: 11 March 2016, 10:39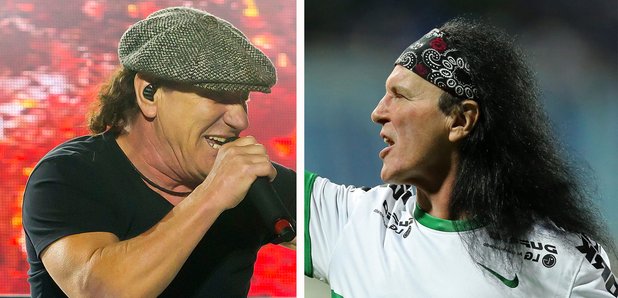 The band's first vocalist says "it'd be nice to do one guest performance".
AC/DC's original singer Dave Evans has shown interest in standing in for frontman Brian Johnson, following the news he may have to stop performing.
The Back In Black five piece announced this week that they would have to reschedule the US dates on their Rock Or Bust tour, after doctors advised their frontman could face "total hearing loss" if he plays more live shows.
Now, with the Geordie frontman's future hanging in the balance, the band's original singer Dave Evans as suggested he wouldn't mind stepping in for a "guest performance," even though he doesn't think he'll be asked.
Speaking to the Sydney Morning Herald the band's original singer - who briefly sang with Angus Young 43 years ago - said: "I just thought it was sad news.
"It's your lifeblood as a singer, live performances are so personal, without the crowd and the adrenalin it's going to be hard for him. Performances are the big highs in our lives."
The 62-year-old added: "It'll never happen [...] but it would be nice to do one guest performance. [Former members] were all part of the band no matters what era they were from."

Brian Johnson has sung for the Highway To Hell rockers since 1980, after the death of previous frontman Bon Scott.
So far, the rockers have pledged to reschedule their dates across the States in March and April.
The Back In Black outfit are also set to perform huge stadium shows in London and Manchester this June, but any have yet to announce any further changes.