AC/DC complete new album without founder member Malcolm Young
10 July 2014, 17:19 | Updated: 10 July 2014, 17:25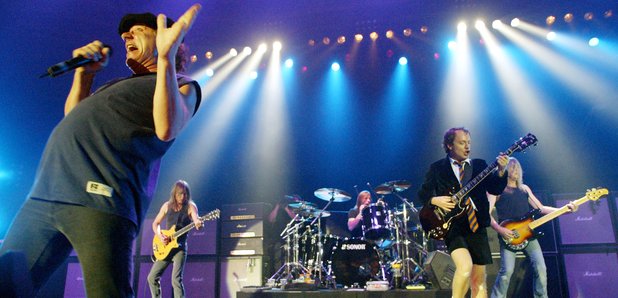 Singer Brian Johnson claims the band are all ready to release their 15th album, which features Young's nephew Stevie on guitar.
The band have been recording without Young in Canada and the current rumour is that they'll be headlining next year's Glastonbury festival.

Speaking to Classic Rock magazine, Johnson said: "We're done — I'm very excited and we've got some great songs."

"We miss Malcolm, obviously. He's a fighter. He's in hospital but he's a fighter. We've got our fingers crossed that he'll get strong again."


"When you're recording with this thing hanging over you and your work mate isn't well, it's difficult. But I'm sure he was rooting for us. He's such a strong man. He's a small guy but he's very strong. He's proud and he's very private, so we can't say too much. But fingers crossed he'll be back."

Johnson revealed that he wanted to call the album Man Down: "But it's a bit negative and it was probably just straight from the heart. I like that."