AC/DC Drummer Sentenced To Eight Months Home Detention
9 July 2015, 11:50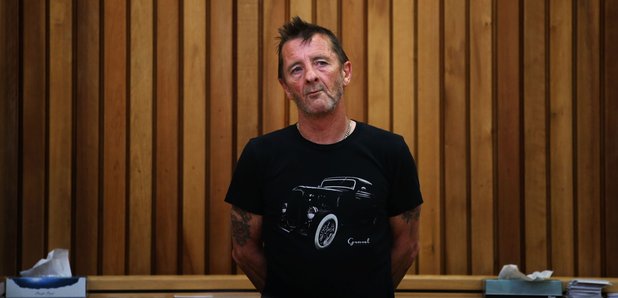 Phil Rudd was charged with threatening to kill a man and his daughter and for drug possession.
AC/DC's drummer Phil Rudd has been sentenced to eight months home detention after threatening a man and his daughter, it has emerged. Rudd has also been charged with drug possession. In April, he pleaded guilty to making murder threats and to methamphetamine and cannabis possession.
Rudd will find himself back in custody if his sentence is breached.
Last year, the BBC reported that prosecutors in New Zealand claimed Rudd made two phone calls on 26 September.
The first was to a business contact of Rudd's, in which he "spoke about what he wanted done to" an unnamed man who had been an employee of the musician for three years.
The second was to the employee himself, in which Rudd is alleged to have "threatened to kill him and his daughter".
Rudd was called to Tauranga District Court on Thursday (4 December) after it was revealed that he'd had contact with one of the witnesses in the case - a breach of his bail conditions.