AC/DC drummer pleads "not guilty" over threats to kill
2 December 2014, 10:46 | Updated: 2 December 2014, 11:59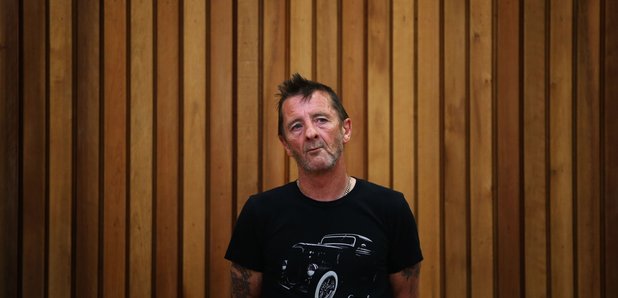 Phil Rudd, drummer with the Aussie rock band, has also denied possessing drugs in a New Zealand court.
The BBC reports that Rudd didn't appear at Tarunga District Court earlier today (2 December) but his lawyer entered a plea of not guilty to charges of possession of crystal meth and cannabis and threatening to kill.

Earlier this month, a charge against him of attempting to arrange a murder was dropped.

Greg Hollister-Jones applied for names of the other men involved to be kept confidential and the court agreed. They did, however, agree to reveal basic details of the case to the media as it was in the "public interest".
Rudd is next due to appear in court on 10 February, before the case goes to trial.

Earlier this year, Angus Young said that the band had clashed with Rudd during recording of their latest album Rock Or Bust and said the drummer "seems to have let himself go".
Rock Or Bust is out now.