7 June Named Prince Day In Minnesota To Mark Late Icon's Birthday
7 June 2016, 11:24 | Updated: 7 June 2016, 13:14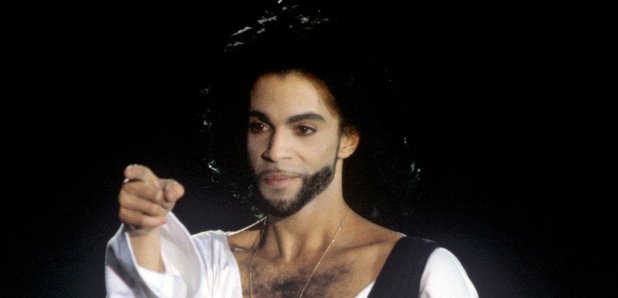 The Purple Rain singer would have been 58 today.
Tuesday 7 June 2016 has been declared Prince Day by Minnesota Governor Mark Dayton, to celebrate what would have been the star's 58th Birthday.
The Purple Rain singer - who died tragically on Thursday 21 April at his Paisley Park home - will be remembered in the US state for his contribution to music and his "humble" philanthropy.
According to the City Pages, the Governor's proclamation reads: "The untimely passing of Prince on April 21, 2016 impacted millions and has been marked with tributes and celebrations of his life and music across the world"
It adds: "Minnesotans are encouraged to wear purple on Prince Day in honor of The Purple One's enduring legacy. (sic)"
See the signed declaration in full here.
Meanwhile, yesterday PETA unveiled Animal Kingdom - a "pro-vegan" song donated by Prince to the animal rights organisation.
Listen to his Animal Kingdom track here.
See the chorus for Animal Kingdom, courtesy of PETA below:
No member of the animal kingdom nurses past maturity
No member of the animal kingdom ever did a thing 2 me
It's why I don't eat red meat or white fish
Don't give me no blue cheese
We're all members of the animal kingdom
Leave your brothers and sisters in the sea
Meanwhile, Spike Lee held a dance party on Saturday 4 June to celebrate the Minnesota man's upcoming Birthday.
The director and friend of the icon encouraged party-goers to "rock (their) purple gear" and get ready to dance for the outdoor event at the Bedford Restoration Plaza in Brooklyn, New York.
See an Instagram from the night below:
A video posted by Spike Lee (@officialspikelee) onJun 4, 2016 at 5:28pm PDT
Last week, Associated Press reported that Prince's death was caused by an "opioid overdose" of the narcotic painkiller fentanyl, according to a law enforcement official.