5 Things We've Learnt From The Trainspotting 2 Trailer
3 November 2016, 17:00 | Updated: 22 February 2019, 17:19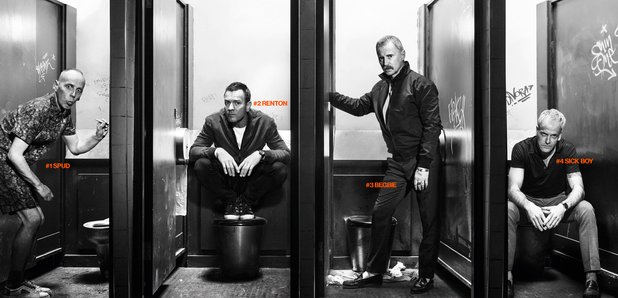 The T2 Trainspotting trailer is upon us and it's glorious. Let's take a look a what's already revealed about the massive cinematic release.
It's finally here and it's blown ALL of our minds. The Trainspotting 2 trailer is everything we've been waiting for. And, if a revamped Choose Life monologue wasn't enough, the teaser clip has revealed a few secrets about the forthcoming movie.
It's gonna have a great soundtrack
The original Trainspotting soundtrack was iconic. Obviously Iggy Pop's Lust For Life is still fresh in our memories, but the likes of Blur, Lou Reed, Pulp, New Order and more also featured on the film's score. By watching the trailer, we can hear Wolf Alice's Silk, meaning Danny Boyle is bringing new bands to the TS format.
It's definitely set in Scotland
The end of TS 1 sees Renton (Ewan McGregor) pounding the streets on London and heading for further shores. The new trailer, however, shows us spanning shots of the Scottish Highlands. Plus, the film's bio reads "Mark Renton returns to the only place he can ever call home." Exciting.
All the original cast are in it… including Diane!
Not only do Renton, Spud, Sick Boy and Begbie all appear in the trailer, but so does Renton's underage love interest Diane. She's now grown up and asks the question on everyone's lips: "Do you still do heroin...?"
Mark is still off heroin... or is he?
Mark might give a resolute "no" to Diane's question, but let's be honest. It wouldn't be Trainspotting without heavy and gruesome drug abuse. And, although Mark says no, there's plenty of shots of narcotics, including the hoovering up of lines, belts round arms and a fridge full of pills to convince us otherwise.
Begbie is out of prison
Trainspotting concluded with Renton sailing off into the sunset whilst the police knock down the door of a hotel room as the wanted and psychotic Begbie tears it apart. But now we see Begbie roaming the streets of Scotland. If you remember anything about the character you'll be as scared as us.
T2 Trainspotting will be arriving in cinemas on 27 January 2017.
Watch the official trailer again here: