This Is How A 12 Year Old Made Himself Australia's 30th Prime Minister...
14 April 2016, 12:43 | Updated: 25 April 2016, 13:23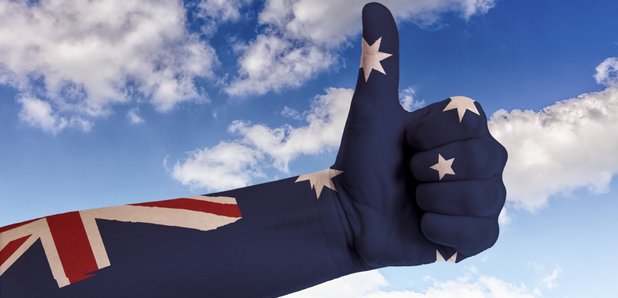 What Orley Fenelon lacks in age, he makes up for in ingenuity.
Before the internet, people actually had to go to libraries or open books to find out information, but thanks to Wikipedia, facts can be verified and scores can be settled at the flick of a wrist.
With the site allowing public entries and corrections, the free encyclopaedia has long left itself vulnerable to wisecracks and mistruths from jokers around the world.
But, rather than pretending to be in his favourite band, 12 year old Orley Fenelon was far more ambitious, and decided to make himself the 30th Australian prime minister for a weekend.
Eagle-eyed reporter Tom McIllroy was amongst the first to flag the news on Twitter.
Congratulations Orley Fenelon, Australia's 30th prime minister since the weekend. https://t.co/J5wiHvZ3re pic.twitter.com/LFOtAaSIWv

— Tom McIlroy (@TomMcIlroy) April 12, 2016
Not content to become part of Wiki history, the millennial decided to keep himself up-to-date and knock current PM, Malcolm Turnbull, off his post.
See his name among all 29 Aussie Prime Ministers in an Instagram post:
It's easier than joining a political party, rising through the ranks and being voted in, we suppose?
Speaking to Mashable Australia, Fenelon explained: "I was just bored and it was a running joke among friends. We came up with the joke of fooling around with the prime minister. Me and a couple of friends were editing Wikipedia pages and it kinda went from there"
He added: "I thought it was just a stupid Internet thing that I would make a joke about, get above average amount of likes on Instagram and just totally forget about forever."
Well, that "stupid" stunt, just made him very famous and us very entertained.
Though if he's trying to get a job in 20 years, a Google search might just scupper his chances... and not because they'd think he's overqualified.
hahaha this is what comes up when you google Orley Fenelon pic.twitter.com/NTCxDl93wj

— Josh Butler (@JoshButler) April 12, 2016
Totally worth it for the banter though, right?