X-Essentials: The New Order Buyer's Guide
18 November 2015, 06:00 | Updated: 18 November 2015, 11:17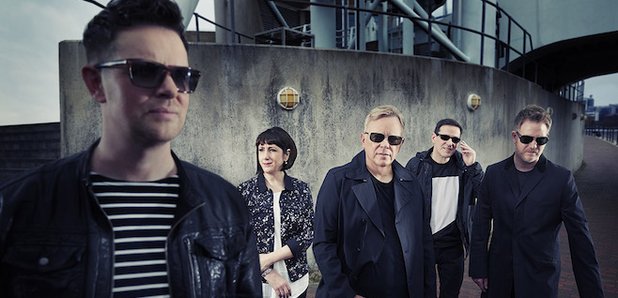 New Order are one of Manchester's most respected, admired and loved bands. As the oft-told legend goes, they started life as a scrappy punk band, Warsaw, who rode the wave of DIY music making in the wake of the Sex Pistols. Warsaw blossomed into Joy Division, the city's great post-punk hopefuls, who looked set to conquer the world until the suicide of singer Ian Curtis suddenly and shockingly drew their story to an abrupt close.
Without their lyricist and "leader", things didn't look good for the surviving members Bernard Sumner (guitar), Peter Hook (bass) and Stephen Morris (drums). Sumner reluctantly took over vocals and their first steps were faltering.
However, persistence, practise and sheer bloody-mindedness saw the new group - now called New Order and with a new member, Gillian Gilbert - carve out a niche of their own. Throwing aside the now-cliched gloom rock of the early 1980s, the band looked to New York and embraced electronica full on, to become one of the most enduring alternative acts of the decade.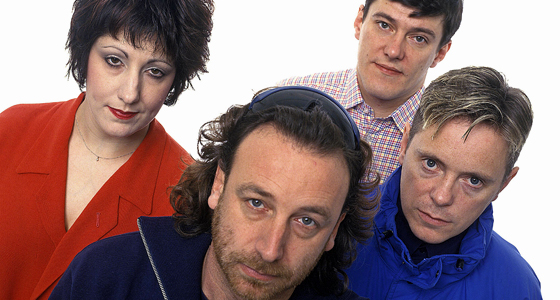 With the patronage of Anthony H. Wilson and his quirky label Factory, New Order could do what they wanted without commercial pressure. However, some bad business decisions - notably bank-rolling the Hacienda club in Manchester - meant that Factory folded in 1992 and the group went on hiatus for five years.
When they came back at the tail end of the 90s, Britpop had come and gone and Gillian Gilbert had temporarily left the band. Despite gaining a huge following for two further studio albums and some well-received live shows, a split occurred between Sumner and Morris on one side and Peter Hook on the other.
With Hook now touring his old band's material with his new band The Light, the others have taken control of the name, with Music Complete being the tenth album under the New Order name.
Don't know where to start with New Order? Let Radio X take you through their back catalogue...

BEGINNER LEVEL: Substance (1987)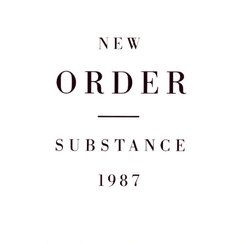 Essentially, Substance is every New Order 12" single between 1981 and 1987. Starting with the sad, yet hopeful final Joy Division song Ceremony and winding up with the celebratory True Faith, this demonstrates the band's deft ability at producing killer singles. The highlight is undoubtedly the monster track Blue Monday, but there's also Thieves Like Us, Temptation and may other unforgettable tracks that would make a lesser band's career. The CD version has some great B-sides, too - especially the morose flip to Ceremony, In A Lonely Place.

BEGINNER LEVEL: Power, Corruption And Lies (1983)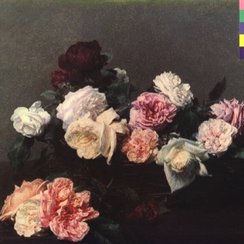 After the artistic cul-de-sac that was Movement, Sumner and Morris dug deeper into the world of electronica, prompted by the band playing some shows in New York at the start of the hip hop and techno boom. The influence is felt on the elegant Your Silent Face, the proto-House rhythms of Ultraviolence and the long-lost cousin of Blue Monday, titled 5-6-8. Despite this, the album still has a heavy acoustic feel, with Age Of Consent opening the LP with a memorable Peter Hook bass riff.
BEGINNER LEVEL: Technique (1989)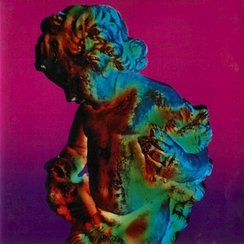 Manchester was one of the key UK cities to embrace house music in the late 1980s, with the Factory-sponsored Hacienda club being a destination for anyone who wanted to recreate the Balearic vibe back home. It was no wonder, then, that New Order headed off to Ibiza to soak up the atmosphere and influences. They didn't record much, so the rest of the LP was finished back home, but the Ibiza nights can be heard in tracks like Mr Disco and Fine Time. The remainder of the album is more bittersweet than usual - the comedown after the nights of raving.
BEGINNER LEVEL: Music Complete (2015)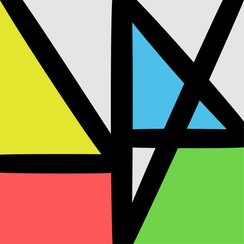 New Order's tenth studio album returns to the band's electronic roots, embracing classic dance rhythms, swathes of synthesiser and sequenced beats and plenty of Italian house piano. It's one of their most accessible records yet, and there's no doubt the New Order DNA is definitely there. Ellie "La Roux" Jackson offers guest vocals and sounds like she's always been part of the band, while Iggy Pop gives a sinister guest vocal on Stray Dog that definitely not something you'd expect on a New Order album.
INTERMEDIATE LEVEL: Low-Life (1985)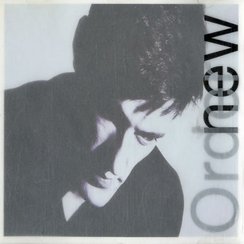 Two years was a long time between albums in the 1980s, but the band filled the gaps with some excellent singles such as Thieves Like Us. The follow-up to Power, Corruption And Lies was less accomplished, and still kept the half-guitar, half-electronic split that had made New Order's name. The opener, Love Vigilantes, is a strange folk tale of a man returning from an unnamed war, while The Perfect Kiss is a non-stop dance epic about a night out gone wrong. Ultimately, Low-Life is an uneven entry, but has a lot of fans.
INTERMEDIATE LEVEL: Republic (1993)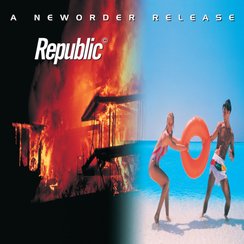 Between Technique's release in 1989 and the arrival of Republic four years later, a lot had happened. New Order had enjoyed a Number 1 single with the 1990 England World Cup anthem World In Motion, "Madchester" had come and gone and Factory Records had gone bust. Now signed to major label London, Republic seemed like the end of an era. Kicking off with three great NO singles - Regret, World and Ruined In A Day - the album loses its way in the second half. The band wouldn't record together for another five years.
INTERMEDIATE LEVEL: Get Ready (2001)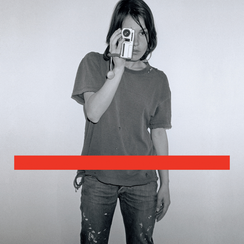 After reuniting in 1998 for a series of gigs, it seemed like an age before New Order returned to the studio. By then, their manager Rob Gretton had died and while Gillian Gilbert participated in the recording of the LP, she didn't tour with the rest of the group, leaving to look after the family she had with Steve Morris. Despite these changes, this was a strong return to form, with the lead single Crystal giving a young Brandon Flowers a few ideas and Turn My Way featuring a plaintive vocal from Billy Corgan of Smashing Pumpkins.
ADVANCED LEVEL: Movement (1981)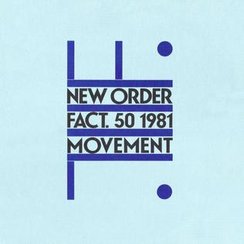 Probably one of the most difficult albums ever recorded, New Order made faltering steps without singer Ian Curtis, and this first full-length outing is flawed to say the least. It's their last work with producer Martin Hannett and the band hated it. The music is beautiful - glacial synths, maudlin bass-lines and a bleakness that is almost palpable - but it's the lyrics and the vocals that bring everything down. Peter Hook sings lead on two songs and the words are pretentious without meaning anything. Legend has it that the track I.C.B. stands for "Ian Curtis Buried", but the music on this album proves the opposite was true.
ADVANCED LEVEL: Brotherhood (1986)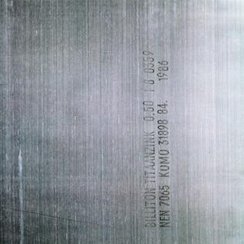 Low-Life was hailed as a pop masterpiece, but its follow-up a year later marked something of a fallow period for New Order. It boasts one of the all-time great singles - Bizarre Love Triangle - but there's a feeling of marking time. Side One is all guitar-based songs of no great distinction, while the synths come thick and fast on Side Two. Things get a bit embarrassing with All Day Long (a song about an abused child) and the frankly rubbish Every Second Counts that parodies Take A Walk On The Wild Side and leaves Sumner giggling at his own terrible lyrics.
ADVANCED LEVEL: Waiting For The Sirens' Call (2005)
Get Ready had proved there was still an appetite for new New Order, but the follow-up didn't quite deliver. The title track and Turn are moving in their own way, but the overall impression is that Sumner had used up his best ideas with his band Electronic. Former Marion guitarist Phil Cunningham fills in for the absent Gillian Gilbert, but the more guitar-based songs lack inspiration and even the presence of Ana Matronic from Scissor Sisters on Jetstream doesn't liven things up.
EXTRA CREDIT: Lost Sirens (2013)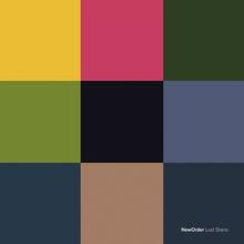 A set of songs recorded during the sessions for Waiting For The Sirens' Call, this isn't quite a compilation and not quite a "proper" album. One for the uber-fan only.
EXTRA CREDIT: The John Peel Sessions (1990)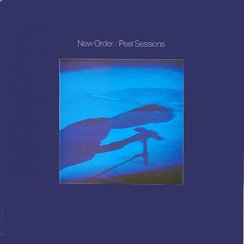 Heavily bootlegged throughout the 1980s, these tracks recorded for John Peel's Radio 1 show initially had a release as two EPs, but were compiled as a mini-album. The first session is from 1981 and showcases songs from Movement (only minus the Martin Hannett magic). The second, from a year later, is more interesting: there's a reggae cover (Turn The Heater On); a song that was never recorded for an album (Too Late); and an early electro take on 5-8-6 that's so different from the version on Power, Corruption And Lies, it's like a different song. Worth investigating just for that.
EXTRA CREDIT: Retro (2002)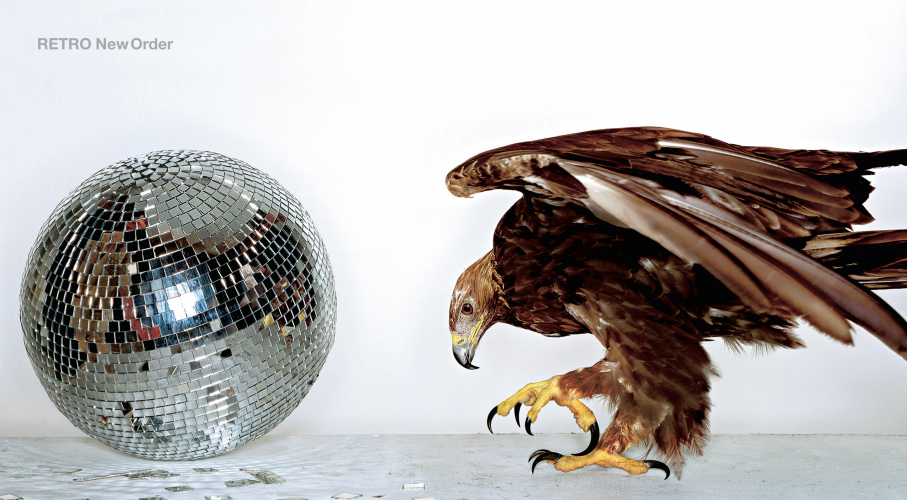 Or: The New Order Box Set. Not as interesting as the Joy Division equivalent, and if you're a huge fan you'll have a lot of this already. Some good live tracks, though, from the collection of manager Rob Gretton and a bonus disc has the full 17-minute take of Elegia from Low-Life, which you really need to have in some shape or form.