Rewatch the Last Shadow Puppets' intense Leonard Cohen cover
11 November 2016, 10:37 | Updated: 11 November 2016, 14:02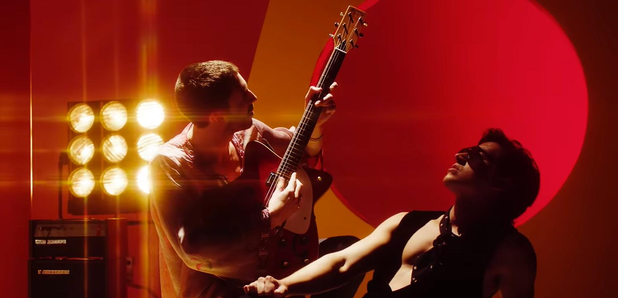 Alex Turner and Miles Kane covered Leonard Cohen in a new track that's featuring on their forthcoming E.P.
If you haven't heard yet, Leonard Cohen sadly passed away last night at the age of 82. The announcement came via his official Facebook page, which said "we have lost one of music's most revered and prolific visionaries."
Leonard Cohen was a hugely influential artist, inspiring musicians from Tom Morello to Courtney Love to The Vaccines. Alex Turner and Miles Kane also paid tribute to the Canadian songsmith, a few weeks before he died, on their forthcoming E.P. The Dream Synopsis.
The duo recorded a bewitching cover of his track Is This What You Wanted.
The opening track on Laughing Len's 1974 album, New Skin For The Old Ceremony, Turner and Kane also shot an equally alluring video for it.
Cranking up the romantic posturing to 11, Alex is in fine crooner mode, while Miles throws shapes.
Watch it and wonder.
Is This What You Wanted was a highlight of the band's recent live shows and is tipped to be included on a forthcoming EP of cover versions.
Everything You've Come To Expect by The Last Shadow Puppets is out now.