The Anchoress - What Goes Around
10 April 2014, 12:11 | Updated: 10 April 2014, 12:20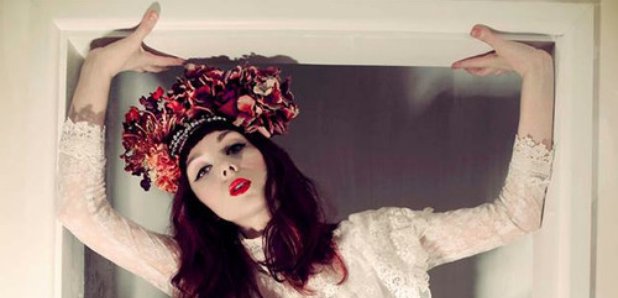 What Goes Around is out 5 May on Too Pure.
What Goes Around is the debut single from The Anchoress, a new project from London-based Welsh multi-instrumentalist Catherine Anne Davies.
it was co-produced with Mansun's Paul Draper and mixed by Cenzo Townshend (Florence + The Machine, Franz Ferdinand, Interpol), it's set for release as a limited edition heavyweight clear vinyl via the prestigious Too Pure label (PJ Harvey, Stereolab, Hookworms et al).
What Goes Around is the first cut to to surface from The Anchoress' forthcoming debut album, which is described by Davies as "revenge pop".
The Anchoress is Paul Draper's first album-length production since the implosion of Mansun in 2003. As well as co-producing the project alongside Davies, in addition to the instruments above Draper also performs backing vocals on 'What Goes Around' and five other tracks on the LP.
The album was made over a two-year period, with recording interrupted by a series of events that threatened to derail the project completely, including Catherine injuring her hand so badly during a 2 day recording session that she was told she might not play again.
"This album has been made on a wing and a prayer, lots of favours, one car crash, one death, one broken hand, and a lot of patience on so many parts", says Davies. "Stir in 3 jobs, 4 studios, 1 arrest, 3 pianos, 40 songs and 1 very patient engineer… and you get some way to understanding what a long road it has been….".