Pulled Apart By Horses unwrap Christmas cover of Slade classic
26 November 2014, 15:02 | Updated: 26 November 2014, 15:52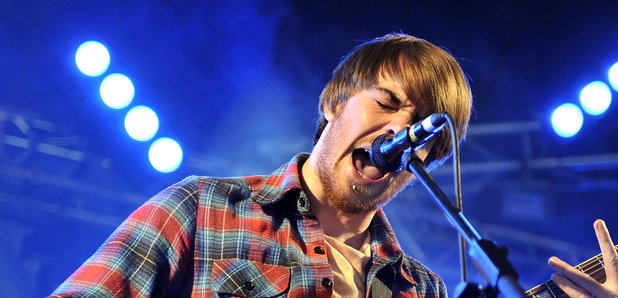 The Leeds rockers and Aussie punks DZ Deathrays are joining forces for a split Yuletide assault on the charts.
It's not just Band Aid and the latest X-Factor winner that will be fighting for Christmas No.1: an indie alternative enters the battle next week.

Pulled Apart By Horses and DZ Deathrays will release their split Christmas single on 7" vinyl on 8 December.

The Brisbane punk duo have recorded a cover of Mud's Lonely This Christmas, while Pulled Apart By Horses smashed it on a cover of Slade's Merry Christmas Everyone which you can hear below.

As well as updating the lyrics to reflect the modern Christmas experience ("Back to the Future is the only thing that's on"), the band managed to fit in their own take on Noddy Holder's classic "It's Christmas!" shout around the 2 minute 24 seconds mark.

Details on how to order the 7" can be found here.


Pulled Apart By Horses tour dates:
26 November 2014 Bristol, The Fleece
28 November 2014 London, Heaven

Tickets for the band's two remaining tour dates can be bought here.