LISTEN: The Prodigy talk through new album The Day Is My Enemy
4 April 2015, 06:00 | Updated: 10 April 2015, 16:33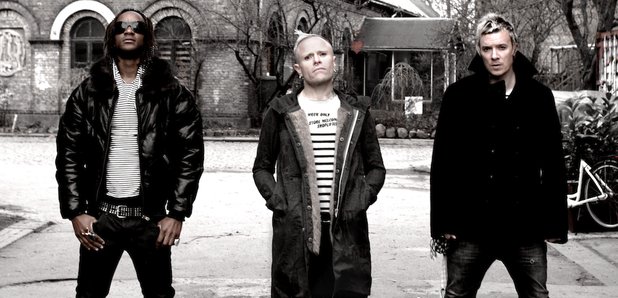 Listen to one of the planet's greatest bands talk about one of their finest records to date.
The Prodigy have dropped by Radio X to talk through their new album The Day Is My Enemy. Chatting with Eddy Temple Morris on The Remix, the band revealed the stories behind the new record's tracks, as well as digging into their discography to play some classic Prodigy tunes.
When asked about the LP's darker tone, Liam said: "I don't think the record came out dark in the end. I don't get any dark feeling with it. It's got a lot of violence. Violent is the word that's been popping up when I'm describing it."
The Day Is My Enemy is out now.

THE PRODIGY - THE DAY IS MY ENEMY TRACK LISTING

The Day is My Enemy
Nasty
Rebel Radio
Ibiza
Destroy
Wild Frontier
The Prodigy
Rok-Weiler
Beyond the Deathray
Rhythm Bomb
Roadblox
Get Your Fight On
Medicine
Invisible Sun
The Prodigy
Wall of Death