Radio X's New Album Releases Schedule
30 October 2015, 06:00 | Updated: 17 November 2015, 12:57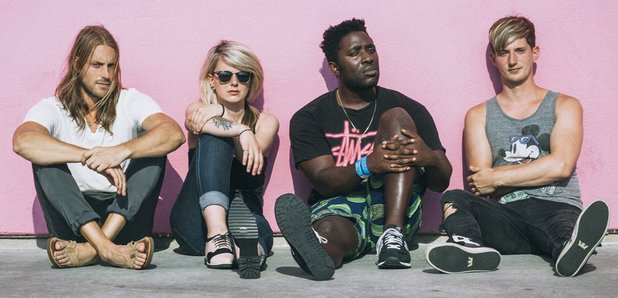 Do you want the latest music to download? Are you hunting down new songs and albums from your favourite artists and bands? Find out when you can get your hands on the biggest new music releases coming up.
New albums January 2016
Bloc Party - Hymns

Kele Okereke and Russell Lissack are joined by new members Justin Harris and Louise Bartle for the band's fifth album, due on 29 January.
David Bowie - Blackstar

He's back! With another new album, to be released on his 69th birthday on 8 January.

Panic! At The Disco - Death Of A Bachelor

The pop-punk heroes return on 15 January with their fifth album.
Suede - Night Thoughts

Previewed by the excellent single Outsiders, Brett Anderson's seventh album will arrive on 22 January, accompanied by a full length film directed by photographer Roger Sargent.
The 1975 - I Like It When You Sleep, For You Are So Beautiful Yet So Unaware Of It

The Manchester band's elaborately titled second album is slated for release on 26 February 2016.
Gorillaz - TBC


Albarn and Hewlett are working on a fifth outing for the cartoon combo, but it's "early days".
Kings Of Leon - TBC

Caleb and Nathan Followill confirmed that they're already working on album number seven during an interview with Sirius XM in June.
Radiohead - TBC

Much of 2014 and 2015 has been taken up with reports of the band working on their ninth studio album and Radiohead's guitarist Johnny Greenwood confirmed last month that "lots has been recorded" and their just going through the tracks.
The Strokes - TBC

During a gig in Washington in September, Julian Casablancas confirmed that the band were back in the studio working on the follow-up to 2013's Comedown Machine.
PJ Harvey - Recording In Progress

Peej is currently working on the follow-up to 2011's Mercury-winning Let England Shake and allowed people to watch her recording in a big glass box at Somerset House in London early in 2015. Let's hope people were pointedly checking their watches to try and chivvy her up.
Smashing Pumpkins - TBC

The follow-up to Monuments To An Elegy was to be called titled Day For Night, but Billy Corgan posted in February that he has changed the name and written all the material. It's looking like it will be released at some point in 2016.
Biffy Clyro - TBC

The Biff have promised their next album will be "concise" and "aggressive" after last album Opposites came in at a whopping 20 tracks. They've just announced festival dates for 2016, so expect some new material soon.
The Killers - TBC

Frontman Brandon Flowers has told
NME
that the Las Vegas band were in "the early stages" of writing their next album. Asked when he thought it would be due, he replied: "at the end of 2016 maybe".