Lucius - Nothing Ordinary
6 March 2014, 12:52 | Updated: 9 October 2014, 18:31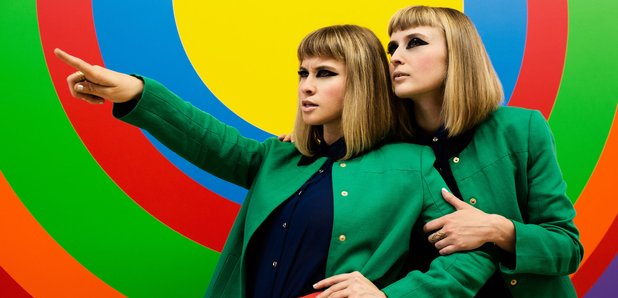 Nothing Ordinary is taken from the album Wildewoman, which is out 31 March.
Lucius is the name given to the band fronted by the partnership between Jess Wolfe and Holly Laessig from Brooklyn.
The tail end of 2013 saw the release of their debut album Wildewoman in the US. Since then, they have sold out shows across the US, including two nights at The Bowery Ballroom and a show at The Shacklewell Arms.
They are now set to release Wildewoman in the UK at the end of the month along with an accompanying string of tour dates.
Wildewoman Tracklisting:

1. Wildewoman
2. Turn It Around
3. Go Home
4. Hey, Doreen
5. Tempest
6. Nothing Ordinary
7. Two Of Us On The Run
8. Until We Get There
9. Don't Just Sit There
10. Monsters
11. How Loud Your Heart Gets


Lucius UK Tour Dates:

16 April - Oslo, London
18 April - Night & Day, Manchester
19 April - Workmans Club, Dublin
20 Arpil - Stereo, Glasgow