WATCH: The Last Shadow Puppets Get Their Dance-On In Miracle Aligner Video
17 May 2016, 16:59 | Updated: 2 August 2017, 14:08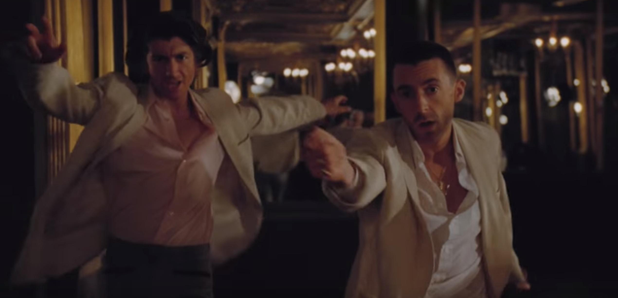 See Alex Turner and Miles Kane don fake tan and pastel-coloured suits for their bromance-filled video.
The Last Shadow Puppets have unveiled their Miracle Aligner video.
The video sees the pair don fake tan and Duran Duran-inspired pastel suits as they take to the dancefloor for a bromance-filled performance.
Miles Kane impresses with a bit of Italian at the start of the video, while Alex Turner ramps up the romance with curls in his hair.
Oh and there's lots of dancing. Lots and lots of wonderful dancing.
Watch the video below:
Now we can't say we were expecting that!