Jungle - Jungle
7 July 2014, 06:00 | Updated: 16 June 2017, 17:17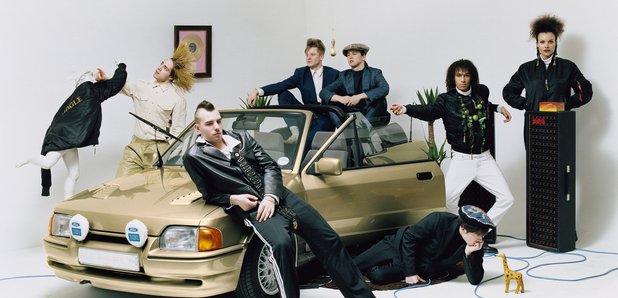 The self-titled debut from the mysterious indie soul outfit.
Very little is currently known about the London collective Jungle – other than that they write and produce a kind of dark melodic indie soul music with TUNES.

Live they have been described as Gorillaz doing Happy Mondays, with the core duo of "J" and "T" expanding to an impressive seven-piece onstage.

They released their Radio X playlisted, debut single Platoon back in July 2014 on the uber-hip Chess Club Records and then signed up with XL Recordings – the world's most successful (and still mega cool) independent record label.

Their debut album was recorded at XL's studios, as well as the band's own home set-up in Shepherd's Bush.
WATCH OFFICIAL MUSIC VIDEOS
JUNGLE - BUSY EARNIN'
[[ This video has been removed ]]
Jungle - Busy Earnin' on MUZU.TV.
JUNGLE - PLATOON
JUNGLE - TIME
[[ This video has been removed ]]
Jungle - Time (Audio) on MUZU.TV.
DOWNLOAD THE ALBUM FROM ITUNES