Inspiral Carpets - Spitfire
15 August 2014, 17:00 | Updated: 16 June 2017, 17:17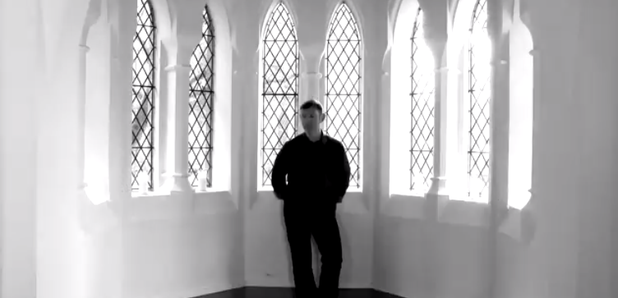 Inspiral Carpets are back with new single Spitfire, taken from their upcoming self-titled album - the band's first in twenty years.
"I love Spitfire because it's one of those 'definitive' Inspirals tunes," Clint Boon said of the track. "It's got all our trademark bits in there. It's already going down great live. It's also a great taster of what's to come on our new album.
"We shot the video for Spitfire in this incredible place in Manchester, Gorton Monastery. It really feels like this is our biggest year in two decades. Happy days xxx."
Inspiral Carpets will be released on Cherry Red Records on 29 September 2014. New single Spitfire is out on 25 August on 7" vinyl and download, accompanied by an exclusive B-side Controller.
INSPIRAL CARPETS – Track Listing:
1. MONOCHROME
2. SPITFIRE
3. YOU'RE SO GOOD FOR ME
4. A TO Z OF MY HEART
5. CALLING OUT TO YOU
6. FLYING LIKE A BIRD
7. CHANGES
8. HEY NOW
9. OUR TIME
10. FOREVER HERE
11. LET YOU DOWN
12. HUMAN SHIELD
Track Let You Down features a unique collaboration with legendary punk poet John Cooper Clarke, as exclusively revealed on Radio X.

"The songs were worked on in batches," explains Craig. "We recorded them quickly to keep them fresh and I think all this shines through in the music. It has captured the edginess of the old Inspirals' sound and hopefully offers a nod to the future, too."

Martyn agrees: "Ideas are easy, implementation is hard, as the saying goes, but with this album, the idea that Inspiral Carpets are a band that can still deliver exhilarating, no nonsense and relevant music has been delivered superbly!"

"Since returning to the band in 2011, I have been excited by the thought of writing and releasing new material," adds Stephen. "We have had the chance to come full circle from the early days of dung 4, Planecrash and Trainsurfing."
INSPIRAL CARPETS FORTHCOMING SHOWS
FIERA DELLA MUSICA, AZZANO DECIMO, PORDENONE, ITALY
Friday 18 July (on same bill as Buzzcocks and The Fall)

PALMFEST FESTIVAL, PORT ESPORTIU, TARRAGONA, SPAIN
Friday 25 July

SCUNTHORPE CAFE INDIEPENDENT
Friday 19 September

HUDDLESFIELD HUDDLEFEST
Saturday 20 September

CIRCOLO DEGLI CLUB, ROME, ITALY
Thursday 25 September
http://www.inspiralcarpets.com/