Howling Bells - Slowburn
4 March 2014, 12:17 | Updated: 4 March 2014, 15:10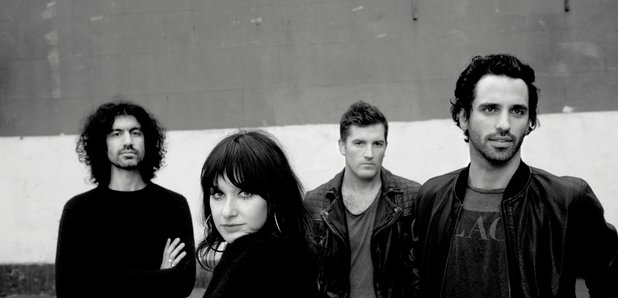 Howling Bells return with new single, Slowburn on 7 April.
Slowburn is the first single to be taken from Howling Bells' forthcoming fourth album, and was recorded at London's Assault and Battery Studios with producers Catherine J Marks and Alan Moulder.

It is the first record the band has recorded in their adopted UK hometown (following their Sydney-born debut, subsequent album sessions took them to Los Angeles and Las Vegas) the album is set for release this June.

Says Juanita Stein, "The tail end of 2013 saw us launching into a creative storm, after having had a brief hiatus. The timing seemed serendipitous, as both Catherine and Alan had a very short window to record and mix the album in that moment.

"Slowburn was the first song we recorded for the new album, I feel it perfectly captures the immense conviction and passion the band have. The song explores the idea that some of us effortlessly glide to the surface, whilst others simmer away quietly."