Great X-Pectations 2016: Estrons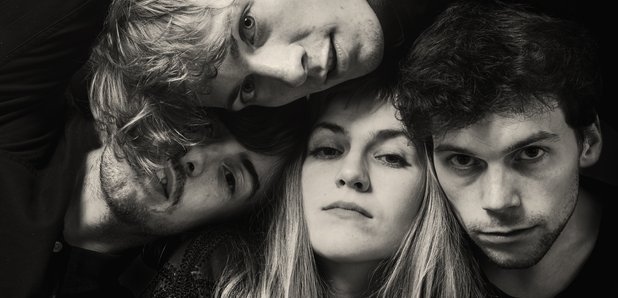 Hailing from Cardiff in South Wales, Estrons are fronted by Canadian-Swede Taliesyn Källström and guitarist Rhodri Daniel and first got together in 2012 after "a chance encounter on a beach" in Aberystwyth.
LISTEN: Estrons - Make A Man
They got their name from the Welsh word for alien - were borne out of the desire to "gather a band of general misfits and outcasts." Their confrontational, politically-charged lyrics are performed in both English and Welsh and Taliesyn garnered much attention by touring Wales a mere month after giving birth to her son.
Their dynamic mix of indie punk was first aired on their single C-C-Cariad at the end of 2014, via the Selar Singles Club in Wales.
Their debut EP, Whoever She Was, arrived in December on Gofod Records and features the superb lead track Make A Man. "It's the story of a heterosexual female's battle between desiring a man, whilst simultaneously finding herself having little respect for his self-important ego and misogynistic attitude towards women," says Taliesyn. "She retaliates by objectifying him herself."

Estrons Releases
C-C-Cariad! (November 2014)
Aliens (April 2015)
Make A Man (December 2015)
Whoever She Was EP (December 2015)
Estrons Tour Dates
13 February Club Psychedelia, Southampton
25 February Sunflower Lounge, Birmingham
26 February Chameleon Arts Cafe, Nottingham
27 February Outlines Festival, Sheffield