WATCH: Four Lions Unveil Video For Euro 2016 Song, We Are England
8 June 2016, 16:54 | Updated: 2 August 2017, 14:04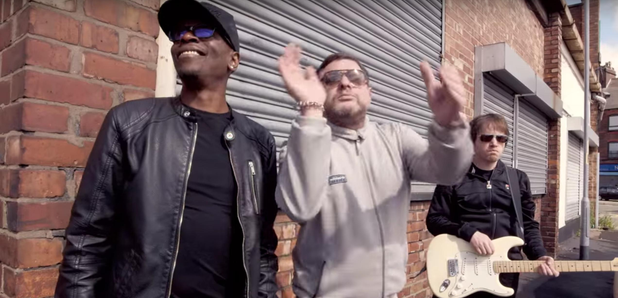 Four Lions features Black Grape's Shaun Ryder and Kermit joined by Paul Oakenfold and Goldie.
Four Lions have released the video for We Are England,their Euro 2016 England track.
Shaun Ryder and his Black Grape bandmate Kemit feature in the video, alongside producer and DJ, Paul Oakenfold and drum 'n' bass legend Goldie.
Watch it below:
Perhaps unsurprisingly Ryder's Happy Monday's mate Bez plays a part, but there's not a maraca in sight.
We Are England is released on Friday 10 June to coincide with the start of Euro 2016.
Black Grape previously released England's Irie for England's 1996 Euro cup bid.
Does We Are England match its predecessor?