Florence & The Machine Shares New Song Delilah
20 May 2015, 10:36 | Updated: 20 May 2015, 11:04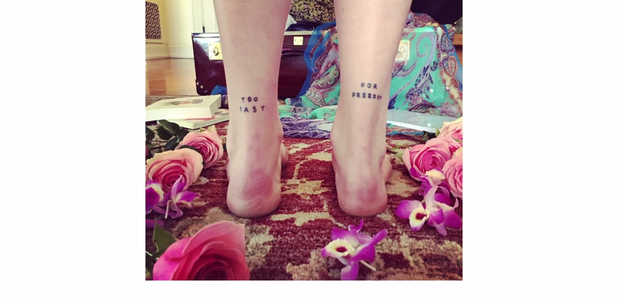 The track is taken from her forthcoming album How Big, How Blue, How Beautiful.
Florence & The Machine have unveiled a new track from the forthcoming record How Big, How Blue, How Beautiful. The song is entitled Delilah and it's one of her finest vocal performances to date. If you're a fan of Florence, you're going to love this!
You can listen to Delilah below.
Earlier this year, Florence Welch told Radio X that her new album wasn't easy to make. "This is definitely the most personal record I've ever made. I've always dealt with things by kind of cloaking them in metaphor and turning things into a fantasy."

"So I could always say something personal, but if it was hidden it was easier. So I was always talking about something that had actually happened but in different words so people don't really understand. "
The new Florence & The Machine album is released on June 1st. You can see the full track listing for How Big, How Blue, How Beautiful below.
How Big, How Blue, How Beautiful tracklisting:



Ship To Wreck
What Kind Of Man
How Big How Blue How Beautiful
Queen Of Peace
Various Storms & Saints
Delilah
Long & Lost
Caught
Third Eye
St Jude
Mother