Ed Sheeran Performs Acoustic Version Of Divide Album Track
3 March 2017, 10:58 | Updated: 2 August 2017, 13:59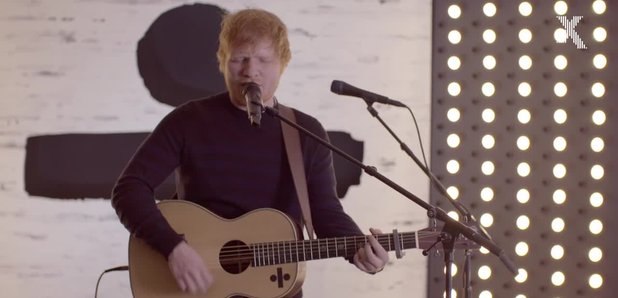 See an exclusive version of Galway Girl, which features on Sheeran's brand new album.
Ed Sheeran has given an acoustic performance of Galway Girl from his Divide album, which is out now.
The singer-songwriter visited Radio X HQ, where he played a special version of the Irish-inspired song, which is the sixth track on his new record.
Watch the video
Get the full tracklist for Divide (
÷
) here:
1. Eraser
2. Castle on the Hill
3. Dive
4. Shape of You
5. Perfect
6. Galway Girl
7. Happier
8. Hearts don't break around here
9. New Man
10. What do I Know?
11. How Would You Feel (Paean)
12. Supermarket Flowers