Album Of The Week (#2): Death From Above 1979 - The Physical World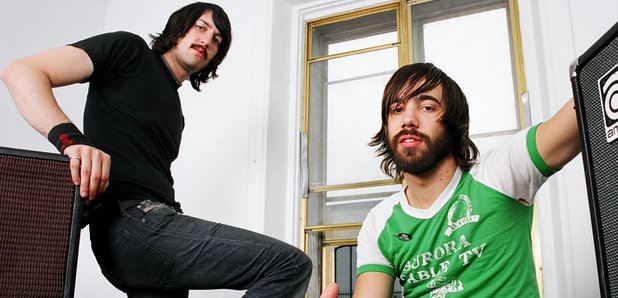 The second album - ten years after the first - from the Canadian bass 'n' drums duo.
Ten years. Ten years! That's how long it's taken Sebastien Grainger and Jesse F. Keeler to follow up their debut album You're A Woman, I'm A Machine. They issued a remix album of the debut, then promptly split up. Now purists are claiming that they'll go an ruin it by making a second album.

Are they right? Of course not. The debut single Trainwreck 1979 was packed to bursting with the trademark yelp of Grainger, his stomping drums and Keeler's pummelling bass.

The sound has a slicker sound than the debut, which shows the influence of Keeler's time remixing the entire universe as part of MSTRKFT and Grainger's brief foray into synth-pop… but it's still in your face, confrontational and full of tunes.

The young pretenders to the bass/drums throne (Royal Blood, Drenge et al) are quaking in their boots. Cos of the BASS, naturally.
WATCH OFFICIAL MUSIC VIDEOS:
DFA 1979 - TRAINWRECK 1979
DOWNLOAD DEATH FROM ABOVE 1979 - THE PHYSICAL WORLD FROM ITUNES