Brody Dalle - Meet The Foetus / Oh The Joy
13 February 2014, 12:21 | Updated: 16 June 2017, 17:17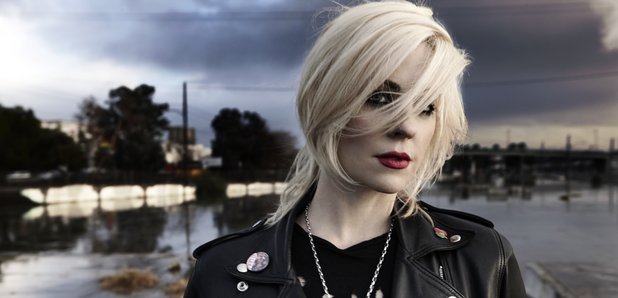 Brody Dalle is about to unleash her début solo album on the world, and has drafted in Shirley Manson.
The Garbage frontwoman (as well as Emily from Warpaint) on backing vocals on Meet The Foetus/ Oh The Joy
The track is being described as 'the ambitious, centrepiece of the forthcoming album' and is about creating life.
Brody Dalle spent a year writing, playing, recording and co-producing her first solo album, which she co-produced with Alain Johannes (Arctic Monkeys, Them Crooked Vultures, Mark Lanegan) at his studio and at her and husband (Queens of the Stone Age frontman) Josh Homme's studio Pink Duck, both in California.
"I've always had a hand in crafting how it's going to sound and hearing it and trying to make that happen. But it's the first time I've put my name on something for production," she said.
Brody wrote all the songs and played almost all the instruments you can hear on the album.

"[Music] is the only job I've ever had and I love it," Brody added.
Brody Dalle upcoming live shows:
24 February - Hoxton Bar & Kitchen, London
27 February - Magnet, Berlin
12 August - Sziget, Hungary
17 August - Lowlands Festival, Holland