Album Of The Week (#1): Interpol - El Pintor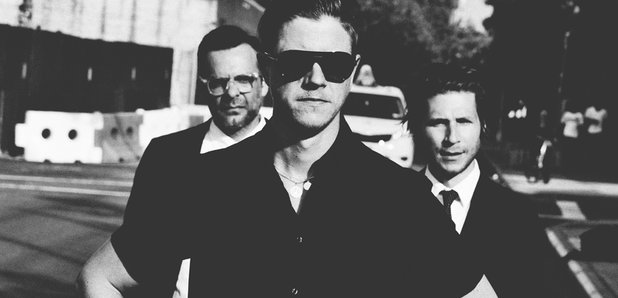 The New Yorkers keep it reassuringly dark for album number five.
It's been four long years since the released of Interpol's self-titled album and a lot has happened since then. Original bassist Carlos D left, the band toured with U2 and then announced they were going on hiatus. So what has changed in the interim?

Thankfully, not a lot. If anything, the sound of their fourth album, El Pintor, harks back to the glacial pace of their much-loved debut, Turn On The Bright Lights.Recorded in New York with James Brown (who's twiddled knobs for Foo Fighters) and mixed by Alan Moulder (who's worked with The Killers and Foals), it's been preceded by the single All The Rage Back Home.

Top fact: "El Pintor" means "painter" in Spanish and is also an anagram of "Interpol". It's like the Countdown studio in here sometimes, it really is.
WATCH OFFICIAL MUSIC VIDEOS
INTERPOL - ALL THE RAGE BACK HOME
INTERPOL - ANCIENT WAYS (AUDIO)
DOWNLOAD INTERPOL - EL PINTOR FROM ITUNES