Great X-Pectations 2016: Viola Beach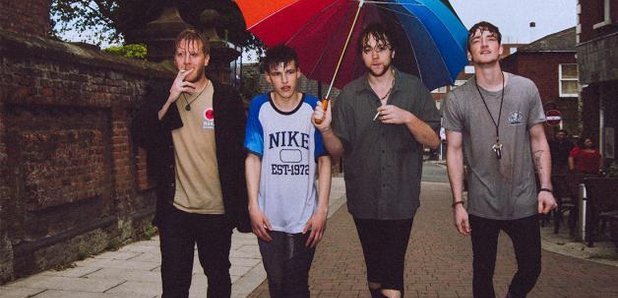 When we first wrote this feature back in January 2016, this young band from Warrington were set for great things.
LISTEN: Viola Beach - Swings And Waterslides
Viola Beach had released a well-received single, Swings And Waterslides, in August 2015 and had performed at Reading and Leeds Festivals the same summer.
They'd been recording with Communion Records founder and producer Ian Grimble of Catfish And The Bottlemen and Mumford And Sons fame.
Their brand of sparkling indie pop was attracting a following and the band were heading out on a tour of the UK, which included a headline homecoming show in March 2016.
All of this potential was abruptly and cruelly ended when the entire band - Kris Leonard (guitar and vocals), River Reeves (guitar), Tomas Lowe (bass) and Jack Dakin (drums) - died in a car accident alongside their manager Craig Tarry on 13 February, while travelling back from their first European festival appearance in Sweden.
It was a horribly tragic end to a promising new band at the beginning of their career. Radio X had supported Viola Beach from the beginning and had tipped them for great things - we're keeping them in our 2016 list of recommendations for new artists to remember the music they left behind and to keep their memory alive.
RIP Viola Beach.
Viola Beach Releases
Swings And Waterslides (August 2015)