Great X-Pectations 2016: The Amazons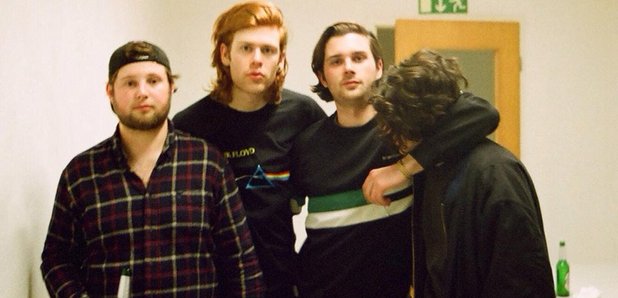 Reading seems to be the home of fine new rock bands these days (see also Sundara Karma), and here comes another one.
LISTEN: The Amazons - Ultraviolet
This Reading quartet - fronted by the powerful vocals of Matt Thomson - have been perfecting their own brand of melodic indie rock for the past year, with a hefty summer of touring including a jaunt around Germany with The Kooks and appearances at a number of festivals, including the one in their very own hometown.
They achieved something of a buzz with the release of their debut single, Junk Food Forever, in the summer, while the follow-up EP, Don't You Wanna, arrived at the end of the year. 2016 looks set to be equally busy, with a UK tour lined up for January. Check 'em out before they start playing stadiums.

The Amazons Releases
Junk Food Forever (August 2015)
Don't You Wanna EP (October 2015)
The Amazons Tour Dates
21 January Nation Of Shopkeepers, Leeds
26 January Joiners, Southampton
28 January Boilerroom, Guildford
29 January Also Known As, Banbury
5 February Think Tank, Newcastle-upon-Tyne
10 February The Horn, St Albans
11 February Bungalows and Bears, Sheffield
12 February Alfie Bird And The Oobleck, Birmingham
25 February Green Door Store, Brighton
23 April Are You Listening Festival, Reading